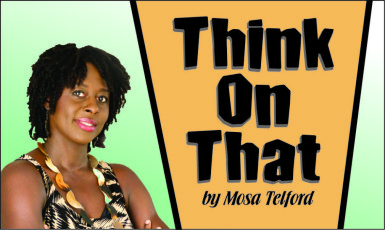 The air in Lethem seems unpolluted. Though the heat is almost unbearable at times, and the dusty, bumpy red dust roads can be a bother, there is no denying the splendor of the place, which is still pristine in many ways. Living spaces are not as cramped as is the reality in many parts of Georgetown. The people generally seem more relaxed. One might assume that they do not spend much time worrying about minor issues. Maybe it is the beauty of the nature around them that calms them. Acres of land, with trees gently swaying, lie unspoiled by man's intrusion; one can stroll across the land and for a while forget about time, mortality and the anxieties of life.
Most of us work to pay bills, feed and clothe ourselves; some hardly ever take breaks or find time for introspection. And so, without realising it, for years we can fall into a routine that does not foster personal growth or happiness. And with that, we are affected by constant conflicts and exist in a death ritual disguised as living. Those are some reasons why we must at times deliberately choose to find a getaway and enjoy another type of existence, even if for a short time.
I enjoy being alone and I enjoy silence. Most writers can relate to this. The peace I experienced during my first visit to Lethem earlier this year gave birth to a yearning to return whenever possible. It is a call I will have to yield to several times during this lifetime. Maybe some mission involving the beautiful town will be revealed with time.
Lethem Town Week was a welcomed escape. The area for the main events was set on the main road. Several booths had offerings of food, drinks and information on projects and organisations. What I missed were the arts and crafts I was expecting to see. Besides some jewellery, none of which I think was locally made, there was no notable offerings of arts and crafts from what I saw. But I was only there for the final three days, so perhaps I missed some earlier in the week. There were rides for adults and children to enjoy and a stage where main events, like boxing and the pageant, took place.
The first afternoon, I sat at one of the booths waiting for food while a few men and women sat around a table drinking and engaging in conversation. There it was. That reminder that life is about creating happiness and simply living it. I have seen men and women drink all my life. I have witnessed the decline and death of many alcoholics trying to escape and find happiness. But there was something different about the folks drinking at the table. One was from Berbice and had gone to Lethem to become a driver and fell in love with the place. Another man moved to Marvin Gaye's 'Sexual Healing,' which the disc jockey insisted on keeping on repeat. It was amusing.
That night I did not go out because I had no friends or acquaintances, I do not particularly like boxing, which was the main event that night, and, of course, I was a stranger in the town. I was told that Lethem is a safe place, however, and strangers usually come to no harm. It must be noted, however, that they experience some of the same social issues we witness all over our country; incest, I was told, is very prevalent.
The next day, I ran into two acquaintances who had spent a few days in Annai and were returning to Georgetown that day. As we sat and talked for hours, a peculiar looking old man, disheveled like a character out of a film who immediately grabs your attention, appeared. He parked his bicycle and bought something to eat. He was 76, he said, but his face seemed older. With a strong voice he made reference to the Bible in an effort to find out if we believed–what is common all over our country is that we cannot escape the religiosity of our people and often their judgment if we express a different opinion. He seems to have been prompted by the flamboyant personality of my male acquaintance at the time.
Later, I would learn that the man has no relationship with soap and water. The next day he was wearing the same clothes. But maybe that is another effect of the Lethem way of life. No worries about one's appearance or odour because there is no large audience to judge. His freedom maybe lay in the piles of dirt on his body, strange as it may seem.
The night of the pageant was memorable. I am not too keen on pageants though I have often been called upon to judge or otherwise involve myself, so it was the least of my interests. Between the chatter and drinks however, one could not help paying attention to the five young women vying for the crown. It was the usual routine of pageants we have grown accustomed to. Beautiful gowns, talent pieces and questions to test the young women's intelligence. In the end, the most outstanding contestant won.
The next day was the final day of town week. I took time to walk in the morning. For a while, I stood and looked at a savannah and had an urge to run as far as I could. But it was too hot for that. Perhaps on the next visit.
Later that day, a trip over to Bon Fim Brazil was sobering. I like the paved roads but not much else as there is an air of depression there. The night a party called to end the week, but the night before was enough of Lethem's nightlife this time round so I sunk into the sheets and pillows.
As I would have written in one or two previous pieces, many of us remain on the coastland and never think to travel around our country. Some of us plan to but delay it. We exist in a country that is more beautiful than we could ever imagine. There are certain experiences that must be had firsthand. Whatever we are experiencing in our lives, there are many places we can go to stop for a while. We can experience reawakening away from our regular routines; we can hear clearer the voice within us, whether we want to call it God, The Universe, It or whatever name we choose. We may be surprised at what we learn about ourselves and the peace we experience may forever change our lives.
Around the Web