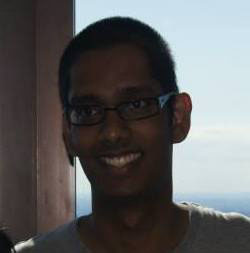 With the Easter season upon, we asked the man/woman in the street how they planned to spend their holidays.
Their responses follow: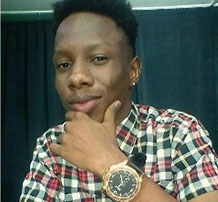 Joel Johnson- `I plan on going at some hype spot around Georgetown or on the seawall with a few friends… The only thing I like about Easter is its festivities that's all. Years ago, Easter was just about socializing with family and friends, but now, everywhere has big events, whether it be a show, pageant or some concert so I would probably take part in one of those activities'.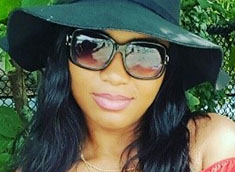 Kariann Morgan– `Easter for me, is meant to be a symbol for hope, renewal, and new life, it's also a moment for your family and friends to be together. But most of all Easter is reflecting upon suffering for one thing, but it also reflects upon Jesus and his noncompliance in the face of great authority where he holds to his truth. This Easter I'll just be spending time with my family'.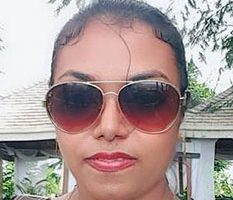 Yogita Tilak– `This Easter I would be spending with my family. I am planning to make it worth it. I would be travelling to Berbice to spend time with my family there and we are planning to go to #63 beach. I haven't been to the beach in a few years so I am looking forward to the trip'.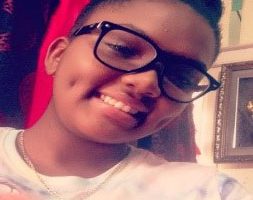 Kureece King– `Easter is more than special to me, as a child I grew up in the Anglican Church and we would fast for forty days to prepare for the holiday. Our church St.Paul's Anglican has its annual church fair and I decided to volunteer my services once more. So you can say I would be spending my Easter engaged in church activities. Comparing Easter juxtaposed to the previous years I would say that more people need to be sensitized behind the true meaning of Easter but I gradually enjoy the cross buns and seeing younger children fascinated by their kites and all the festivities'.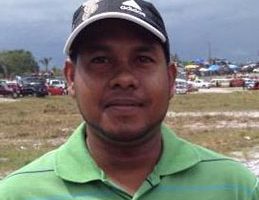 Vijay Rajkumar- `I am looking forward to the kite flying with my family. We haven't decided where we are going as yet but I will be flying kites with my family. The past years we went to the National Park and the seawalls. This year we are looking for a new adventure, my family and friends were thinking to take a trip to #63 beach but we haven't made up our minds as yet'.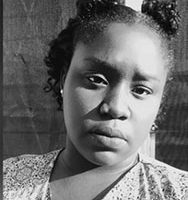 Ikia Thompson- `This Easter I am looking forward to spending time with my family, attending church and having cross buns. To most persons Easter is just about the flying of kites. Many are unaware of the truth behind this memorable holiday, Easter which commemorates the resurrection of Christ'.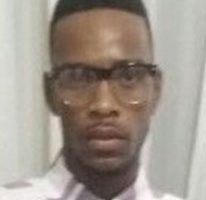 Karoy Morgan- 'This year, I don't plan on doing much, I'll just go out and enjoy the activities and hang out with my friends. I will try to enjoy it but at the same time relax because it is a long weekend so I should be able to spend some quality time with love ones.'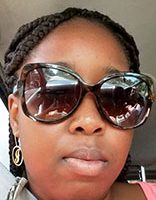 Candida Moffett- 'I'll just be going to church it is a part of my family tradition. But I am also planning to do some travelling across the country to see how Easter is celebrated in other parts of the country and at the same time engage in spending time with my family.'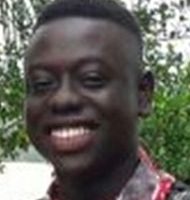 Kellon Rover-`Well my Easter this year will be so much different from the previous years because the the youth club of my church which I am apart of will be heading to the Linden High Way at Loo-Creek for one of the biggest Adventist Camps ever.
This trip is something I am very excited for because I will be meeting my brothers and sisters in Christ from some of the Carib-bean countries. Years before if I am not at any camp, I would normally go on vacations with my family to other countries, or sometimes we plan simple trips to the Number 63 Beach.
This is one of my favourite times of the year, I find it so amazing because besides Christ-mas for me this is the other time my family members get to see each other and spend time together because throughout the year we are all so very busy without own lives and jobs'.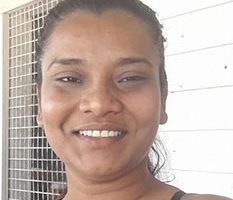 Navita Sanchara –`Every year since I have become an adult I  have been going to the beach at #63. The atmosphere at the beach is different, people enjoying themselves and partying but it's good to see all the different kites flying. But honestly I miss hanging out with  my family and flying kites by the village ball field and the cook out, I miss that. I guess in years to come we may have new traditions, but for now it's just an opportunity to have an enjoyable time with family and friends.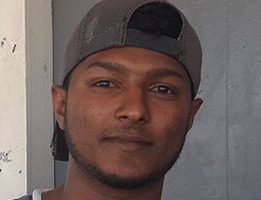 Karan Ramsammy –`I usually go to the beach and hang out, drink some beers and have a nice time with our family. But some people in our village would hang out at the back and fly their kites, it depends on your family and friends group. Some people who don't have cars would not go to the beach, or sometimes they just don't like the crowds. But it is a normal thing for my family. I basically go to the beach every year. Our village is always packed with kites. Easter still have all the fun in it from when I was growing up'.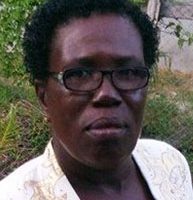 Shellon Paul- `This Easter I will not be doing a lot because I might have to work. However, I would be attending my church services on Good Friday and Easter Sunday.  I plan to make some cross buns for the occasion and spend time with my children. On Easter Monday, I am not sure of the plans yet I might go kite flying and picnic with the church or just relax home'.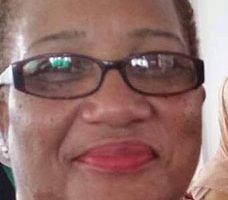 Candace Khadaar– `Easter should be spent with family because you don't always have that time because everyone works. So I will be doing and taking my grandchildren to the beach and spending the day with them. Apart from that I will be going to church on Good Friday and probably make some cross buns for the children and the rest of the family'.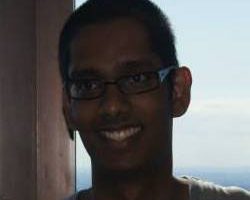 Vikar Ramtirat– `For the Easter I would try my best to enjoy pasting some kites like I used to years ago. I would normally go to the beach or the community ground and fly kites and hang out with my friends. My plans can change though because of my work but I will try engage in some kite flying. I would also attend church with my family'.
Around the Web