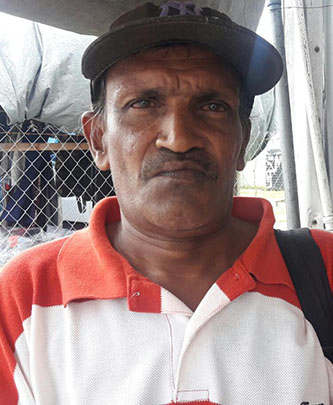 This week, cricket enthusiasts of Berbice shared their views on the local cricket scene.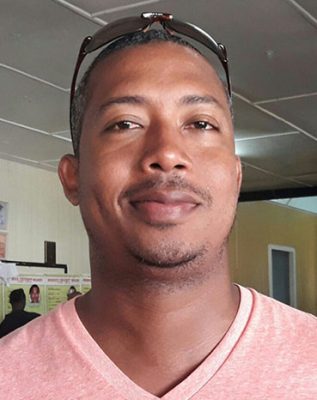 Andre James: 'There has been a lot of improvements in Berbice cricket which had slowed down in the past. There is a new (Berbice) cricket board and we seeing a lot of improvements because they just go in power and we seeing a lot of competitions on stream. This wasn't done in the past and this is what we need to improve Berbice cricket and take it to the next level, so we can produce players that not only would take Berbice cricket far but Guyana's team far. Back in the day, the cricket board was just being the cricket board, they were not doing much for the young players and when persons are starting in cricket that's when they need the attention and the push in order for them to go far. Berbice cricket has a lot of fans but if you can't play good cricket you are likely to lose those fans and in order to play good cricket and to the best of your ability you need that support.'
Dauren Deonarine: 'I have always been a person who has been willing to lend a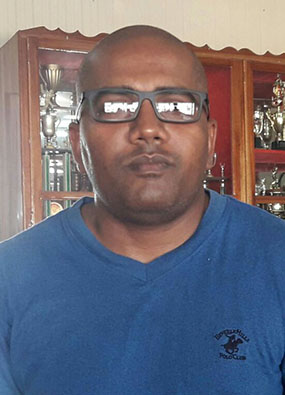 helping hand to cricket in the region. I have always been a cricket fan and have seen a lot of changes recently in Berbice cricket. Over the past few years I noticed that cricket was stifling in the region. The new Berbice Cricket Board is moving… in such a short span they are already organizing a lot of tournaments, and these tournaments are what are needed to give cricketers, regional cricketers the opportunity to show off their talents. If you have talented cricketers in different areas and you don't have the necessary competitions to give them a chance, then no one will know who these persons are, sometime they might live their entire life not being able to expose their talent if they aren't given the necessary venue, and I respect the new board for trying to revive school cricket because that is where you find some of the future stars. I think if everyone: the elected persons, the fans, the players play their part we are bound to take Berbice cricket to a level that it has never reached before.'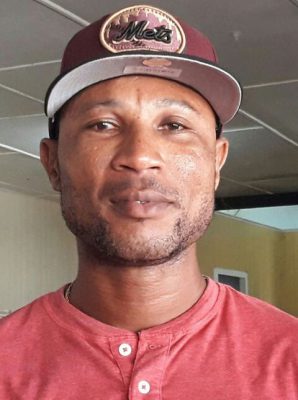 John Percival: 'Cricket in Berbice wasn't exciting or the excitement had decreased but now the momentum is being built, lots of competitions are being planned and hopefully we will get things rolling as was many years ago. See, people need to understand that local tournaments are what are needed because they are geared to deal with the grass level cricketers, such as school players to senior level in the region and also those cricketers who are not really playing first division cricket. I want to see some masters' competitions promoted as well, the older folks should have an opportunity to play.'
Chandradat Roopnarine: 'I think right now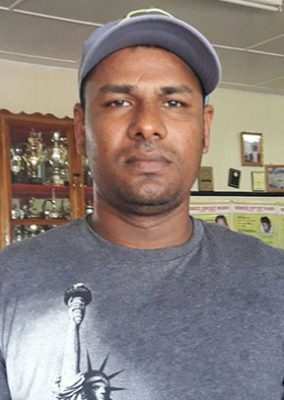 cricket in Berbice is rising for many reasons, you know we needed people that were willing to work with the players and to push cricket at all levels, I think its showing right now like we have those people. We have a lot of youngsters and we got a lot of cricket coming up, school cricket and this is where we need to start because if you are going and represent Guyana you have to start from the bottom, and then you need to be disciplined and I think we have all of that right now.'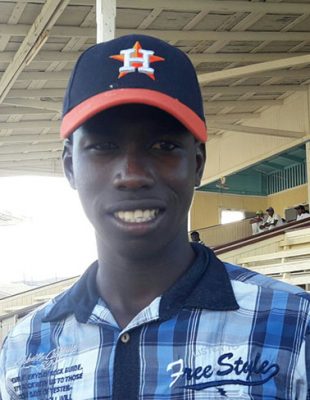 Kevin Sinclair: 'I have been playing for over two years now and it has been good, right now things are changing, we are seeing more cricket and we are glad because it means more experience for us, hopefully Berbice cricket is on the rise now. More cricket is better for the players and we are happy for that because you seeing young players coming from different countries at a young age and I think if we are given that opportunity and backing we can go a long way and represent'.
Carl Ramsammy: 'I think we have the correct combination for Berbice cricket right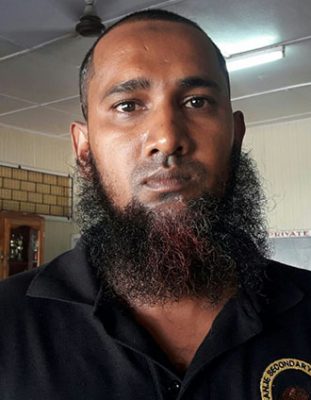 now, people to spearhead and push the players and players that are willing to take the advice and support to go all the way. I think sponsorship has been lacking in the past years but now we have people that are willing to go out and solicit sponsorship because of their love for the game, it may look easy to sponsor cricket but it's not and you need people that are willing to work to get sponsors, the region didn't have that before. Right now we are seeing that cricket is being played at all levels in the region. See, we need to keep the local cricket alive to keep the players in form regionally'.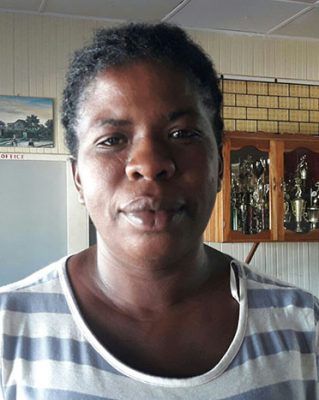 Shelly Amsterdam: 'My 15-year-old son is playing in the tournament for Guyana, and I think is because of the support he receiving from the people in the region that is allowing him to do that, we the family could only do so much. I am very proud of him and I want see cricket in Berbice improve for other players and their families. I am glad when we see Berbice players being given the opportunity to go out and represent, but that is only possible when they start locally and so that's why we need to push the regional cricket.'
Robindranauth Saywack: 'As an executive member of the Berbice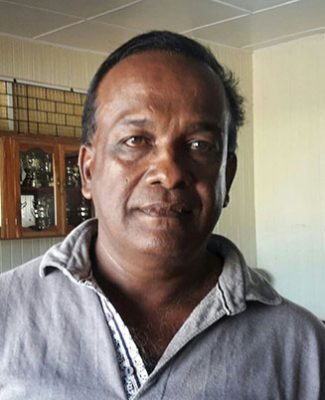 Cricket Board, there was no sponsorship previously, persons did not want to get involved in Berbice cricket and now we are getting the support. Within weeks of the new board we have managed to raise over $4M in sponsorship. We have given our commitment to Berbice cricket to work as long as it is possible and bring it back to the peak that it was in years before. I see Berbice cricket now moving along at a rapid pace. We have several tournaments going on right now.'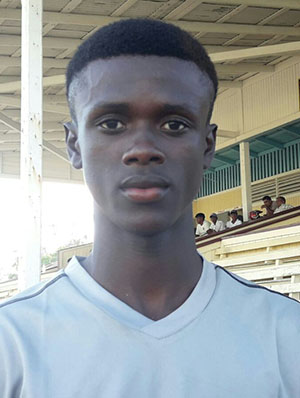 Junior Sinclair: 'As a young man and young player, I think Berbice cricket has a long way to go but I think its progressing now. For the past years I have played under 15, I learned a lot of things that I wouldn't have learned if I wasn't playing in the region. You have coaching staff helping you and I developed in areas I was lacking, I learned a lot of things, and now we hearing and seeing so many tournaments starting, I am excited because it means I can get a chance to play and improve more. Cricket is a serious game and players have a long way to go and with support from the regional level we can go all the way'.
Sohanlall Shivlall: 'I don't know much about what is going on with Berbice cricket and can't remember the last time I hear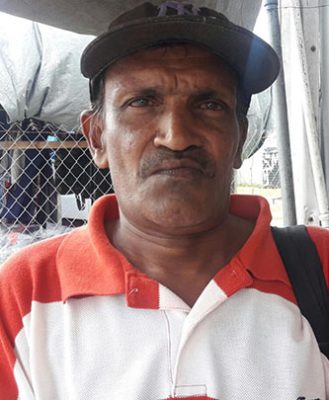 something about a local cricket game, all you hearing is big promotions about matches them bringing players from all over to play at Albion. Let me tell you, my favourite player is (Shivnarine) Chanderpaul, that man is a boss. I think them players need to take him for example. I hear them talking about (Shimron) Hetmyer from Canje. I think more players from the region need to be pushed so they could go out and play and stop with this big show thing for one match. Let we get them young people playing and promote them more.'
Around the Web