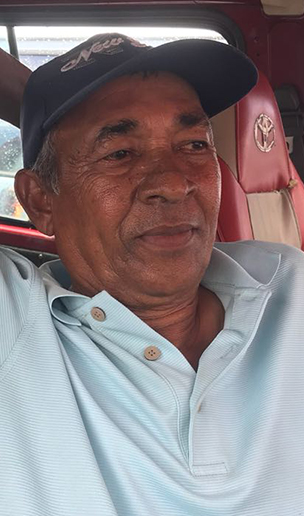 With local government elections set for November 12, we asked the man/woman at Sisters Village and Vreed-en-Hoop, West Demerara if they will they be voting and about the difficulties being experienced in their communities.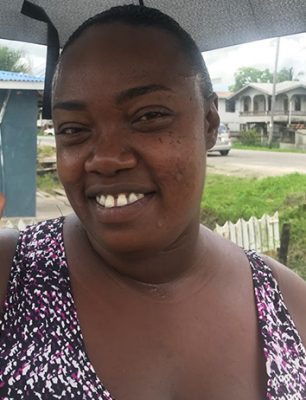 Onika Bowman– 'Yes I heard about elections and yes I will be voting, the last time they had Local Government Elections they said they would do some stuff in the village like the roads and so but I haven't really see they do anything. I hope this year around to see some changes again. This village needs some recreational centre that the youths can go and occupy their time because in this village they don't really have nothing.'
Debra– `I don't have no idea about this Local Government Election, I know nothing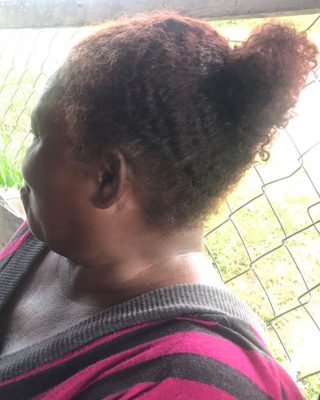 about it, I heard about it but I don't know the procedure or what you got to do. I never vote for Local Government Elections, if it's a possibility I will vote this year, I would like to see better drainage, street lights and like garbage and stuff like that within the community. This area is not under the NDC but the people in the community do the cleaning and drainage and stuff like that'.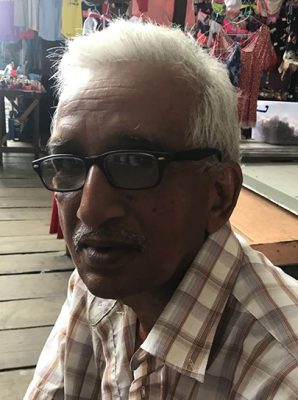 Jake Mangal– 'Yes I've heard of the Local Government Elections and of course I plan to vote. I'm in Uitvlugt/ Tuschen NDC and what I found, recently we had a flood and the NDC has actually done nothing. One of the things also I want to feel because the NDC is not in support of the government that they are starved of funds and they're not getting the work done because of funds and another thing is the councilors don't have the guts to stand up and fight to get finance cause you know they are afraid and the government is not willing to give the support that the NDC needs. I don't think the NDC has the right people, politically they might have party affiliation but I feel the local government should … go to the community and find people that are knowledgeable, who have the interest of the community but they're not party affiliated because that will help the development community. People see this local government and being a councilor as an achievement politically, they're not committed. Another thing I want to say and I'm very clear about this is that not one of the NDCs in this country has taken sports seriously and every NDC in this country is being overtaken by drugs. There's not enough recreational activities and there's a lot of cricket grounds that are being left to deteriorate, no upgrading, as a matter of fact some of those have been abandoned and it should change, it must change, the thing about it these councilors are not sports-minded. They see sports as something alien to the development of the community while sports is one of the vehicles that you can use to bring your community together. Especially young people because if they don't have anywhere to go and participate in sports the next thing is rum drinking and smoking of dope. I strongly feel that sports could change and the NDC ought to and must do something to develop sports in their area. Another thing is I think that those people who are elected must not be people who have a full time job and those kind of things, they must be people who are committed and dedicated towards the development of the community. You see some of them are elected and they don't have time, each NDC should develop a community development committee to liaise to help in the progress and development in the community'.
Adesh Harrylall– 'Yes I plan on voting for the upcoming Local Government Election. I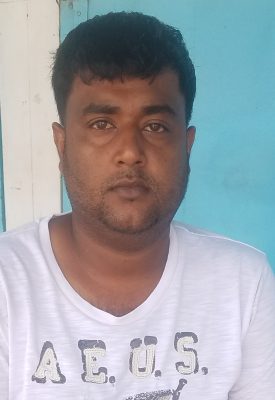 will vote because these people got their part to play, there's a lot of crap going on right now in the communities and we do need better councillors and so on. We welcome the local government elections and we wait to see what we can get out of it. I haven't seen any preparations for the elections in my village but I hope that whoever is elected can bring change in the community and make things better for us.'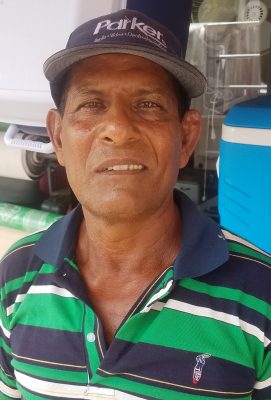 Mangal Persaud-'I know about the elections that coming up and I plan to vote, I supposed to go to one of the meetings to see who they have contesting, I live at Wales and that place there is very bad because the president for this country never go out there to talk to no sugar worker at the estate, and they close down the estate. I worked at the estate. You got to watch at the small kids them, how I talking now I feel like to cry for them people and the government never go and talk to nobody at the estate there. When Linden get close down they got free light, free water but nobody never come to see what's going on in our community. I would like to see more opportunities for people in the community after the elections so things could be better for us there, lots of people in the community there still without jobs and the estate close years now.'
Dasia Baveghems– 'I'm not seeing much preparation for the upcoming local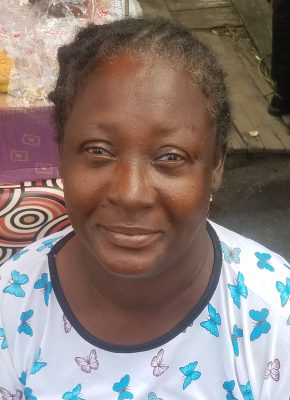 government elections but everything looks good so far. I don't really know who are the persons contesting at the elections for my community, I haven't really seen any campaigns or anything.'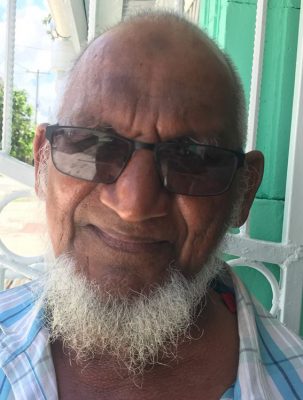 Sahied Khan-`I will be voting at this year Local Government Election, I am the present Chairman of the Toevlugt/Patentia Neighbourhood Democratic Council and I am going up as a candidate for this year LGE. In our NDC we are not getting enough revenue to do the projects that we would like. Since the Wales Estate closed our taxes have reduced and it has suppressed our governing body. There isn't enough jobs and people are prioritizing food for their family over taxes. How we spend our subvention is directed by those in government so that is another issue. Also we need help from the government to implement the littering laws because garbage is a major problem for us we have to spend money to clean the drains filled with garbage. We have to concentrate on staff salaries and bills. I hope things can change with the next council'.
George Grannum– 'I have heard of Local Government Elections in the news and that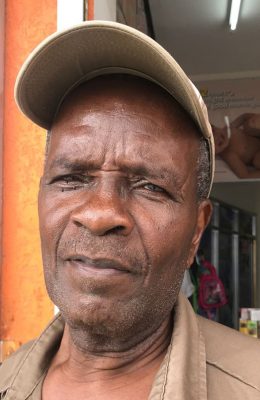 it is later this year. I plan to go out and vote. I live in Samaroo Dam, Pouderoyen and that area needs a lot of infrastructural development. We need our drains to be cleaned and cleared and for the area to be kept cleaned. We have the drains silt up and I would expect those elected will be able to address this. I also think that GECOM should do more educational programmes and interact with people so they can have a clear understanding what this election is about.'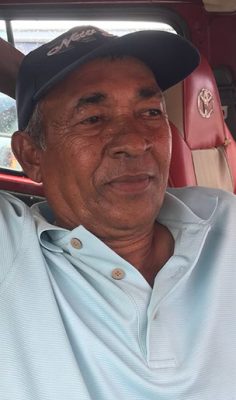 Chandrapaul– 'I will go out and vote for Local Government Elections. I haven't seen much difference since the last elections in my community Meten-Meer-Zorg but I want to see that change. I have noticed this NDC making a bridge. Also I will I like to see the new NDC make a petition on behalf of all residents for us to have better quality of water.'
Around the Web