Interviews and photos by David Papannah and Shamar Meusa
With Local Government Elections a week away, we asked the man and the woman in the street if they are prepared to exercise their vote and about the issues that are affecting their communities.
Wayne wright Burnett – 'I am prepared to vote on Election Day, I always vote because I want to see developments taking place. I am satisfied with the work of my NDC (Neighbourhood Democratic Coun-cil), In Ogle the place is away clean. The parapets are well kept and the environment is clean.'
Challous Mc Kinnon -`I am not satisfied with the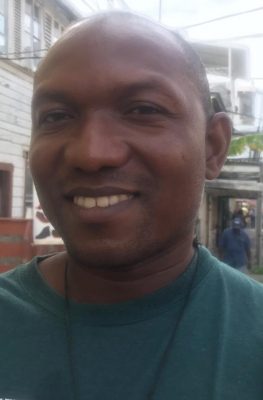 performance of the council or representative of Constituency Four in Georgetown, so I am supporting an independent candidate. The representative did nothing. After the elections the drains were cleaned once. The councillor was not really representing the community. I would like to see basic issues addressed like cleaning of our drains and parapets, street lights and have an educational programme aimed at preventing littering. I am definitely voting on November 12 because I want to see the right people in council'.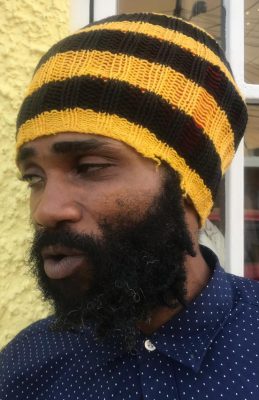 Mark Benn -'In Queenstown, I don't see people cleaning the place. I know I clean my gap and my neighbours clean theirs. If you don't help yourself nobody helps you. We have garbage collection yeah but there is still so much to be done. I voted at the last one but I am not too sure if I will vote on that day, I am still deciding.'
Melinda Beaton– 'So far I have been in town I have seen people cleaning and picking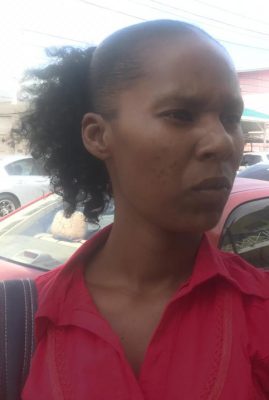 up garbage. Back in Kwakwani we don't have service regular, so it is nice to see that is happening here.  I am proud of the service and I was telling my sister but she is saying that is not enough. I can see the council trying with these services.  I will be voting to see the developments continue. I will be voting in Georgetown because I am registered here. More needs to be done in Kwakwani to make it a developed community.'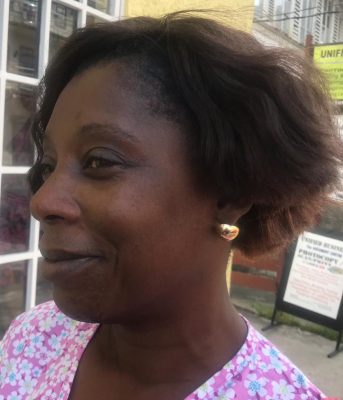 Carla Glenn -'I am living in 'C' Field Sophia. I am pleased with the service provided to my community. We have street lights on some of our roads and the main access road was recently built up, I am seeing improvements. With a new council, I would like to see the street without lights have lights and residents having their own water connection. I will like to see our representative do that for us. I will vote but truthfully speaking I don't know all the candidates but before the elections, I will get myself familiar with it.'
Michael DeSouza -'No, I don't think I will be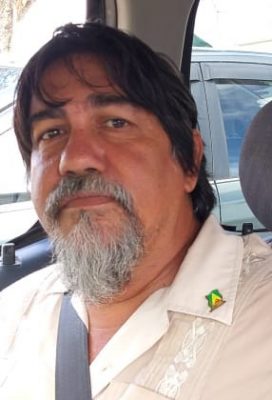 voting. To be honest I really don't like what is going on. I'm not really impressed by the parties and their candidates. For you to go out and do something (vote) you need something in return and I think we will be back to square one, right where we start. I think a lot of things need to be improved. People are talking about the youths, development of the youths and we are not seeing it and I think that's one of the areas they should really get themselves into. Because we just talking, we not doing anything.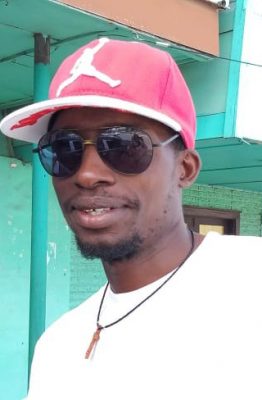 Quincy Watson– 'I ain't decide yet if I will go out and vote. I am from East Bank Berbice. I think we need more jobs for young people and we need better roads in East Bank.  Only on the day I will decide if I will go out and vote. I want betterment in Guyana, so I may go out and vote but I'm not sure about it.'
 Allana Hicks– 'My community needs a lot of work done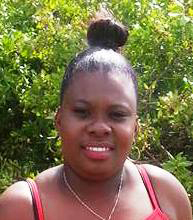 and because of that I plan to vote on Election Day. We need the right people to help us get things done. There needs to be street lights in our streets, our parapets needs to be cleaned, garbage needs to be collected. We have a lot of issues that need to be addressed.'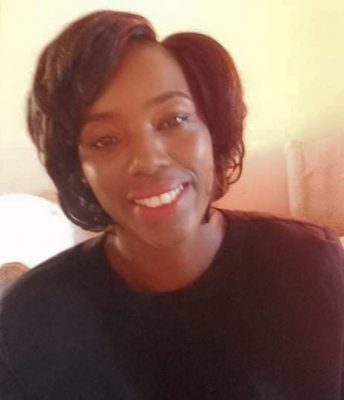 Nima Flue-Bess – `Local Government Elections are important for the effective management of communities. It provides an opportunity for the residents to be informed and be involved in the development of their community. However, for the system to be effective it requires individuals with a passion or love for their community, individuals who can speak to represent their community interest and individuals who are willing to listen to their fellow villagers and make informed decisions. I believe that people who can only think of personal gains or selfish individuals should not run for such positions or be elected to serve'.
Randy Madray– `I plan on voting at the upcoming Local Government Elections, but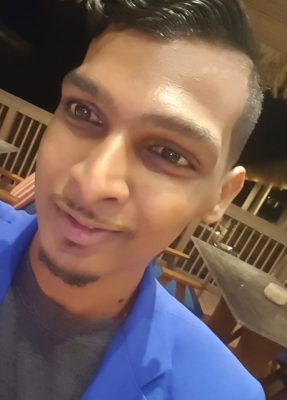 I'm not sure who is contesting. I haven't heard anything about the candidates for my constituency so far though. I do hope that whoever is elected though will deal with the issues we have in the community, most importantly drainage. We experience a lot of flooding and where I live it's quite close to the river and persons do fishing there, it's pretty unhealthy to have that. I would also like to see the person more involved in the community'.