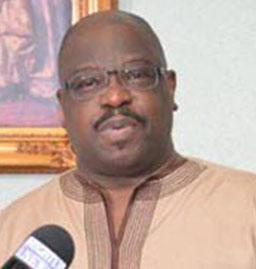 By Dr Leyland Lucas
Since assuming office, President David Granger has continually discussed the importance of entrepreneurship to the future development of Guyana. On several occasions, he has emphasized two points: One, Entrepreneurship is the way of the future; Two, one cannot rely on the public sector for employment. These points are well founded as global trends and experiences show the prosperity associated with the establishment of new and innovative entities. Even within such countries as Russia and China, with a history of state enterprises and centralized control, one sees how entrepreneurship has flourished. This, further justifies the proposed shift from state employment to private sector employment and new business development for wealth creation and prosperity.
Unfortunately, as we engage in conversations about entrepreneurship, I fear that we may be operating in a 'field of dreams' framework. Such a framework is built on the notion 'Build it and they will come.' In terms of entrepreneurship, we may be losing an important aspect of that discussion by assuming 'speak it, and it will happen.' While the government continues to engage in admirable actions to support the growth of entrepreneurship, such efforts may suffer from the absence of an accommodating ecosystem.
An entrepreneurship ecosystem is comprised of multiple players, each with a different purpose. One of the most important players of an entrepreneurship ecosystem is the government, through its policies. These must be designed to make it easy for entrepreneurs to access public sector systems. Laws should be enacted that help to promote entrepreneurship; regulatory frameworks must be developed to facilitate access to critical information; incentives must be created to support entrepreneurial ventures; and effective enforcement mechanisms must be established. Organizations such as GoInvest and the Small Business Bureau are necessary but not sufficient for entrepreneurship to grow. Ministries of Business, Trade, Communications, and our foreign missions have particularly important roles to play in the development and sustenance of an entrepreneurship ecosystem.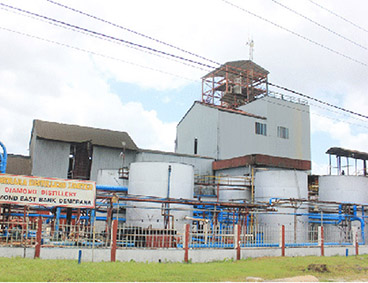 From a social perspective, an entrepreneurship ecosystem must address the needs of the less fortunate and ensure that wealth creation does not come at the cost of social values. For example, an ecosystem that promotes wealth creation among a vulnerable group may come with great health and welfare costs. In such an instance, the ecosystem would have done more overall harm than good. So, while wealth may be created, so too may numerous social problems that leave the society in worse shape that it was previously. Think of an entrepreneurship ecosystem that empowers single parents, but does so at the expense of child supervision. Can wealth hide the pain of truancy, a lack of knowledge acquisition, and high rates of teenage pregnancy? To the contrary, it creates a perpetual cycle of dependency and societal decay.
In Guyana, education MUST play a critical role in the entrepreneurship ecosystem. In the absence of education, entrepreneurship can only be sustained if it is embedded within the fabric of society.
Though entrepreneurship is now taught at the high school and tertiary levels, it needs to be taken to a more basic level. We must return to the days of schools with penny bank savings and gardening plots. At the earliest stages, students must begin to understand the art and importance of saving, investment, and postponed consumption. It is not so much an issue of how much is saved and invested, but the DISCIPLINE associated with doing so.
It is understood that banks may not be the best source of support for new businesses. These institutions are faced with significant regulatory demands and must be careful about their lending practices. Yet, this does not remove them from the realm of responsibility for promoting entrepreneurship and supporting the ecosystem. They must find ways to embrace entrepreneurship and the creation of new entities. Special programs must be designed by banks to meet the needs of entrepreneurs, such that the ecosystem can thrive and become self-sustaining. Throughout the globe, there are examples of highly successful specialized programs that have been designed to support the growth of entrepreneurship. Maybe some of these specialized programs, such as those in Israel, Singapore, the United States, and United Kingdom, may require some government guarantees.
Other financial institutions also have a critical role to play within the ecosystem. Credit unions, which are the guardians of significant financial assets, must also play their role in this entrepreneurship ecosystems. Seeing themselves as enablers of economic activity rather than guardians of savings, changes their standing in the national economy. With enlightened management and not much risk, credit unions can help to develop entrepreneurs and a new group of wealth generators. For example, a member of the security forces about to retire may be able to use support from the associated credit union to engage in a new venture. That venture, if done right, will yield a level of economic success beyond merely waiting to collect one's pension and supplementing it with new employment.
Such initiatives by credit unions require not only financial resources but a strong support system. One that not only helps to educate the borrower/member of the challenges of entrepreneurship, but provide the support mechanisms that will help to sustain them in challenging times. It requires personnel with the necessary knowledge to effectively perform these new duties, and support programs to aid entrepreneurship development.
Like credit unions, cooperatives can also play a vital role in the entrepreneurship ecosystem. Cooperatives are based on the combined interests of its members. These entities can serve as the foundation for revitalization of the village economies. Whether these be agricultural cooperatives intended to engage in value added production, technological development, or some other form of economic activity, they can play a vital role in sustaining the entrepreneurship ecosystem. By combining their resources and members interests, they provide a reinforcing mechanism whereby commitment to future success could be demonstrated.
Cooperatives can also serve as a safety net for these new ventures. The fact that benefits within cooperatives extend beyond economic rewards to include social and psychological benefits allow for a broader definition of entrepreneurial success to be embraced. That is, success is not solely measured in financial terms but also includes the societal benefits accruing to the members of the cooperatives and the surrounding communities. Members and associates of the cooperatives may provide the initial markets for products and services created.
Though the experience of each entrepreneur is different, there are some similarities. This is an important point because, within an entrepreneurship ecosystem, errors can be avoided by building on the experiences of others. Taking advantage of experiences, both good and bad, is only possible if effective support networks are established. These networks help to open doors that are otherwise inaccessible. They are effective at providing critical information for budding entrepreneurs. Without these networks, new ventures may either fail or face insurmountable obstacles. Experienced entrepreneurs can provide advice and guidance. Informal and formal gatherings can provide important information.
Networks not only facilitate access to information and the avoidance of errors, but also provide access to markets. Entrepreneurship can only thrive if markets are available. In this respect, we must pay particular attention to the importance of diaspora networks. One only needs to examine diaspora communities throughout the developed world to see the impact of 'a taste for home' on the growth of entrepreneurial ventures. And, as we focus on developing value-added products as part of the entrepreneurial drive, diaspora communities can serve as incubators within the entrepreneurship ecosystem. Newly developed products and services can be test marketed in our diaspora communities to assess their marketability. Diaspora communities, through their feedback, can provide vital information that helps to improve these products and services, and enhance their appeal to the larger marketplace, resulting in acceptance and growth.
The physical infrastructure is also important to the entrepreneurship ecosystem. Products created and ready for market require effective logistics systems, reliable power supplies, and communications networks. National resources must be devoted to creating an exceptional road and air transportation system, a reliable power grid, and a telecommunication system that is dependable. Products must be delivered on time to customers; delays in production due to power outages must be minimized; contacts between producers and customers must be reliable. These support mechanisms are particularly important within the context of business opportunities associated with the discovery and production of oil and gas. Entrepreneurship cannot thrive if these essential support systems are not dependable.
Physical infrastructure within an entrepreneurship ecosystem may also include dedicated facilities. It is important for prospective entrepreneurs to have a place they can call 'home,' a stable environment in which they can work. Providing prospective entrepreneurs with this 'home' may involve the creation of regionally clustered entrepreneurship parks. Within these parks, a number of services should be provided to enhance the prospective entrepreneur's experience. For instance, retired business executives should be recruited to provide coaching and consulting services. Academics, particularly scientists, can provide technical guidance for experiments linked to agricultural and scientific products, as well as designing business plans. ICORE, Research Triangle, Rte 128, University-Business Partnerships, University-Business-Government Partnerships, have all played significant roles in the provision of an effective entrepreneurship ecosystem.
The nature of the entrepreneurship parks should also vary from one region to another. Entrepreneurship parks within a highly agricultural region would be different from those within regions that are predominantly service-oriented. This is particularly important to understand, as one cannot adopt a one size fits all approach to the creation of entrepreneurship parks. There are differences in the composition of these regions, and these must be considered.
Entrepreneurship parks should also be designed in a manner that allows for embracing entities at three crucial stages of the venture process: conceptualization/ideation, birth, and growth stages. This is reflective of a graduation process that eventually sees successful ventures exiting the park and surviving independently. These parks must represent both chances for and examples of success. Growing ventures can serve as reinforcing mechanisms for those now engaging in the process and reduce the likelihood of failure attributable to frustration. There are numerous examples of new business failure associated with unrealistic expectations of success and overaggressive projections. Though not often stated, PATIENCE and PERSEVERANCE are vital aspects of entrepreneurship success. Being in an environment where one sees examples of success helps to reinforce the need for patience and perseverance.
The entrepreneurship ecosystem we have just described is rather large and complex, and must address the needs of multiple stakeholders, if it is to be sustainable. A number of parts must be operating in a synchronized fashion, seeming to be a well-oiled machine. This machine is entering an environment where the concept of entrepreneurship appears to have been lost and must be hastily reintroduced. Doing so is not a simple task and will require the efforts of multiple stakeholders to ensure success.
It is also important to note that, even within this well-oiled machine, there must be unique patterns geared towards addressing the needs of specific groups. A singular approach to operating the entrepreneurship ecosystem will not suffice as there are regional differences and diverse needs. For example, how the components of an entrepreneurship ecosystem must work to address the needs of single mothers differently from how it works for two-parent households. It will work differently for individuals who are new to the concept of entrepreneurship as against those who have done this before. It will be different for someone from an indigenous community versus one from a different community. We must take a systemic approach to understanding what is necessary to support successful entrepreneurship. Doing so goes beyond just understanding the economic conditions prevalent in society. It goes towards changing the mindset of a people.
Professor Leyland Lucas is Dean of the School of Entrepreneurship and Business at the University of Guyana
Around the Web