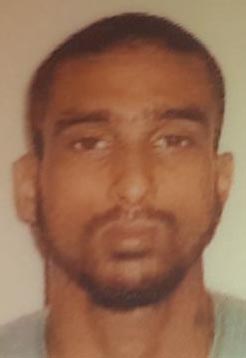 A La Grange, West Bank Demerara man succumbed yesterday to injuries he sustained in a collision along the Meer-Zorgen Public Road on New Year's morning.
The dead man has been identified as Aslam Baksh, 24, a wash bay attendant of Lot 166 La Grange Old Road, West Bank Demerara, who was one of four passengers travelling in a hire car, which collided with another vehicle.
The accident took place just around 2.30 am on January 1, as the car with Baksh collided with another car, which allegedly drove into his path from the opposite direction.
As a result of the collision, the hire car driver, who was identified as Vijay Bidur, 42, of Goed Fortuin, also on the West Bank, and his passengers, Amanda Rickyram, 28, of Unity Street, La Grange, Gobin Dannyram, 29, of 225 Goed Fortuin, Diana Chand, 19, of Cemetery Road, Georgetown and the deceased Baksh sustained injuries. The injured, who were semi-conscious, were transported to the West Demerara Regional Hospital for treatment. They were, however, subsequently transferred to the Georgetown Public Hospital, where Baksh died yesterday morning.
Kadir and Nesha Baksh, the parents of the dead man, told Stabroek News that their son was coming back from Georgetown, where he had accompanied some friends to pick up another friend, when the accident occurred.
"I was on my bed when I got a call around 3.30 saying that the car was in accident and that everybody gone to West Dem Hospital. But when we got there, they were already transferred to Georgetown… when I finally got to see my son he was alive and I speak to him but my son whole face destroy," the woman said. "He had a lot of face injuries, break jaw, fractured skull, his whole top lip gone… he was sitting behind the driver when the accident happen," his father added.
Stabroek News understands that while the driver of the car Baksh was travelling in was subjected to a breathalyser test, his breath alcohol content was found to be below the legal limit. The condition of the other driver resulted in the police not being able to administer a test to him.
Around the Web