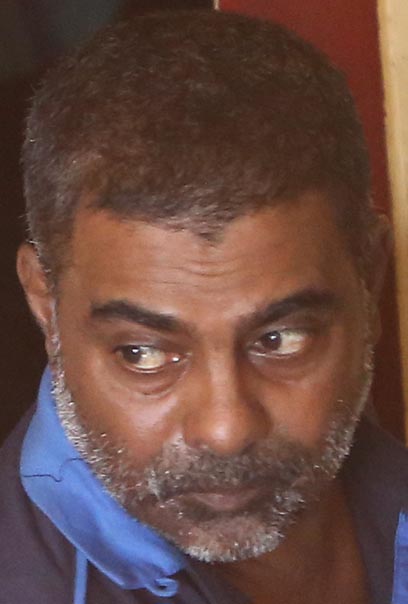 Lethem contractor Hutashan Ram Singh, also known as 'Seon Singh,' who is charged with conspiracy to enable the landing of an illegal aircraft in the Rupununi, was yesterday released after being granted $1 million bail by a High Court judge.
An application for bail, made by Singh's attorney Jerome Khan, was granted on December 29, 2017 by Justice Brassington Reynolds, but Ram Singh, however, was only released yesterday.
The charge against him states that on August 10, and August 13, at Man-dacoro Island, Savannah, Lethem, Singh conspired with persons and others unknown to facilitate the illegal landing of an aircraft on an unauthorised port of entry.
The matter is due to be heard again on March 5 at the Lethem Magistrate's Court.
On August 14 last year, the Guyana Police Force had reported the seizure of the twin-engine Beech-craft, which had followed almost a month of reports of a foreign aircraft frequenting the Santa Fe, North Rupununi area.
The police had said that a quantity of dry rations, medical supplies, gents clothing and footwear, two hand-held radios, flashlights, cellular phones and an identification card were among the items found on the aircraft.
Singh was taken into custody on August 24. He was flown from Lethem to the Criminal Investigation Department (CID) at Eve Leary, Georgetown for questioning but was released on $50,000 bail after being held for nearly a week without charge.
On September 15, two men who Singh reportedly hired—Wasim King, 37, of 222 Kumaka Drive, Lethem and Nathan Hamilton, 21, of 107 Beverly Hills Drive, Lethem—were charged with allegedly helping to build the illegal airstrip in the North Rupununi, for the landing of an aircraft suspected to have been used to traffic drugs and guns.
They were accused of conspiring with Singh to facilitate the illegal landing of an aircraft, suspected to be involved in the trafficking of narcotics and firearms in an unauthorised port of entry between August 10 and August 13, in the North Rupununi.
Acting Commissioner of Police David Ramnarine had previously said that a total of six persons, including a woman and a Region Nine contractor were arrested as part of the investigation but the police were only advised to charge King and Hamilton. The others, including Singh, were released on bail.
Singh surrendered to the police last December and his lawyer said he acted out of fear for his life.
Khan had said that Singh fled the jurisdiction after he was fearful for his life following his release from police custody. "There were instances when heavily armed men jumped his yard looking for him and his wife alone was home… so, he decide to come back and turn himself over to the police," he explained.
"…He returned and contacted me to represent him and I contacted the police, who I handed him over to… at the Lethem Police Station," he added.
Around the Web