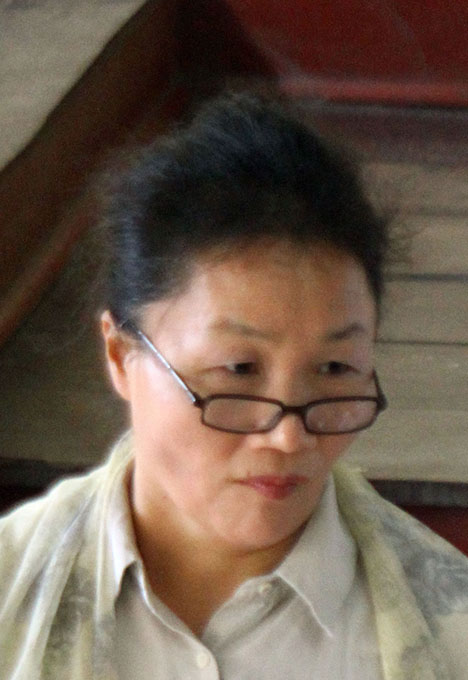 A Chinese business owner was brought before a city magistrate yesterday and read four charges, including assaulting a policewoman.
Miae Hyaiae-Kim, 48, denied the four charges read to her by Chief Magistrate Ann McLennan.
It is alleged that Kim, of Newtown Kitty, on December 29, at Robb Street and Avenue of the Republic, unlawfully assaulted woman police constable 24444 Natalie Gibbons, a policewomanr acting in the execution of her duties.
Kim was also accused of resisting arrest by constable Gibbons.
Another charge alleged that she also unlawfully assaulted Shadee Puran.
Finally, Kim was accused of behaving disorderly in a public way.
Subsequent to the charges being read the prosecutor objected to bail being granted, noting that the defendant is not a Guyanese national and is a flight risk.
Kim's attorney, Bernard Da Silva, made an application for reasonable bail, stating that the matters stem from his client defending her property that was damaged by Puran.
Da Silva further noted that his client is a mother of one and is married to a Guyanese national.
The Chief Magistrate subsequently granted the accused a total of $20,000 bail and transferred the matter to Magistrate Dylon Bess.
Around the Web