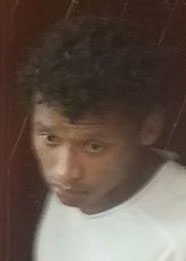 A Port Kaituma teen was yesterday sentenced to 18 months in jail after he admitted to stealing $88,000 in goods from a home.
Eighteen-year-old Mark Sampson, was brought before Magistrate Judy Latchman, who read the charge which alleged that between December 23, 2017 and December 31, 2017, at Turn Basin, Port Kaituma, he broke and entered the home of Edward Cox and stole a 20,000 water pump, quantity of clothing and a $12,000 bag. The total value of the stole articles was $88,000.
Sampson pleaded not guilty to the charge.
The court then heard from the prosecutor, who stated that prior to the incident, the complainant secured his home by the means provided and left the area. Around 1 pm  on December 31, 2017, Cox returned to his home and discovered that the articles were missing. He later made a report at the Port Kaituma Station and an investigation was then conducted, which later led to the arrest of the defendant.
According to the prosecutor's facts, Sampson admitted in an oral statement to the police to committing the crime.
The court heard that the defendant had a similar matter but it was dismissed after the complainant chose not to offer evidence against him.
Magistrate Latchman in her ruling told Sampson that she took into consideration the nature of the offence, the need to prohibit others from the commission of the crime and his early plea.
Sampson was then sentenced to 18 months in jail for the crime.
Around the Web