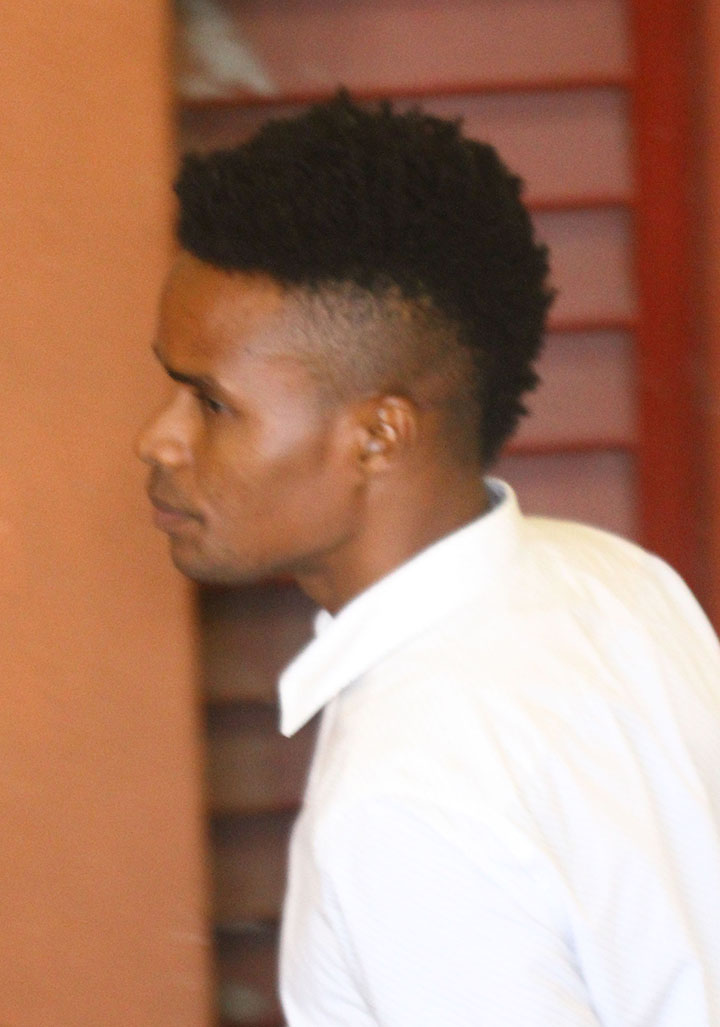 Allegedly entrusted with a total of over $1.4 million in cash and items, a Tucville resident was yesterday read two fraud charges, denying one and claiming that family problems prevented him from completing the other transaction.
It is alleged that Shane Bishop, 23, between January 1, 2017 and June 30, 2017, at Georgetown, being entrusted by Roxroy Jeffers with a $275,000 diesel generator, nine Charles Raymond watches valued at $103,500, 24 American Eagle
T-shirts, valued at $84,000 and other articles, a total value of $1, 404, 480 in order that he may sell same and return the proceeds, fraudulently converted a quantity of the items, valued at $448,480.
The second charge stated that between May 1, 2017 and July 4, 2017, at Georgetown, being entrusted by Jeffers with US$380 (equivalent to $75,000) in order that he may host a BBQ on July 4, and return the proceeds to Jeffers he fraudulently converted same.
Bishop pleaded not guilty to the first charge and guilty to the second.
The prosecutor noted that the defendant was given money in May to host the BBQ but claimed that he had family problems and was unable to do so. Additionally, in relation to the first charge the prosecutor stated that the defendant owes the accused $448,480 for items that were not returned to him.
Bishop then told the court that he did have a BBQ in April for the complainant and didn't put on the other one because the time was too close. He added that he didn't immediately return the complainant's money but informed him that he would reimburse him when he was back in the country.
The defendant added that in relation to the other charge he would have returned the items that he had with him to Jeffers but the remaining articles, which are valued at $448,480, he would have credited to someone in the interior and is yet to receive payment for the items.
Jeffers informed the court the he resides in the United States and would be leaving the country next week.
Chief Magistrate Ann McLennan then ordered that Bishop repay Jeffers the $75,000 by January 8 or serve a default sentence of eight weeks in jail.
He was then placed on $30,000 bail for the second charge and will appear before Magistrate Fabayo Azore on January 10.
Around the Web