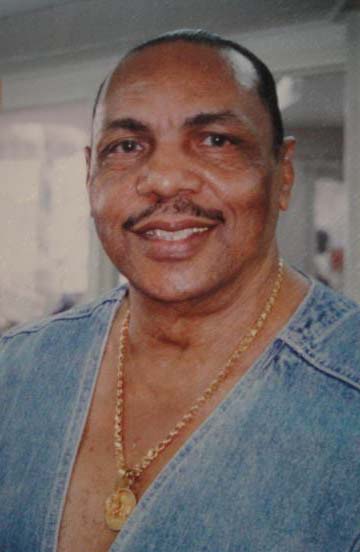 Neil Chan, the one-time owner of the Xanadu nightclub who was known for his efforts in the development of local arts and culture, has died.
Chan's widow, Sheila, to whom he had been married for 58 years, confirmed to Stabroek News that he died early on Friday morning at the St Joseph Mercy Hospital. He was 88.
A statement issued on Friday by the Guyana Cultural Association of New York noted that Chan had many interests, including culture, music, business and sports. However, it noted that it was "his long, dedicated and outstanding contribution to Guyana's culture" which saw him being awarded Guyana's Golden Arrow of Achievement. In 2005, it further noted, he was also honoured by the Association with an award for his contribution to Guyana's arts and culture.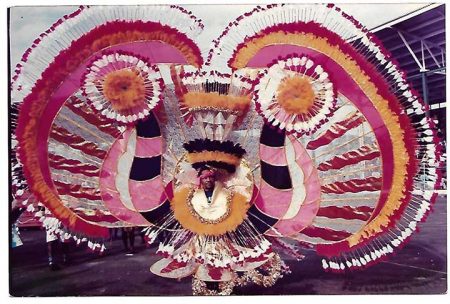 The Association said Chan was part of the early steel band "action" and played an energetic role in developing costumed bands for tramping. "All these experiences lay the firm foundation for, and came to the fore in his excellence as an exponent in Guyanese expressions," it added.
According to the statement, as a young man, Chan was an ardent boxing and table tennis fan, but he excelled in the bodybuilding and weightlifting fields and later represented Guyana at the 1966 8th British Empire and Commonwealth Games in Jamaica.
As a businessman, it added, he specialised in the import trade and in 1970 he was appointed the first General Manager of the External Trade Bureau, which was responsible for the importation of most of Guyana's food and other commodities.
According to the Association, Chan started Bel Park Guyana Agency in the 1970s as distributor of the Solo brand of agricultural equipment used by small farmers throughout Guyana. His agency, it said, also collaborated with various ministries, supplying cutting edge equipment for sea defence, infrastructure and the maintenance of the electricity grid.
Added to that, it said Chan and Solo dominated the Festival Arts of Guyana for many years as the leading private sector costume band and was well known for the splendor and pageantry of his 1,000-strong Mash revellers leading the parade. Chan himself, the Association pointed out, won the King of the Band competition on many occasions. It said he insisted that each Solo presentation should always be creative in its use of locally sourced materials. He later became convenor of the Mash Night and Mash Day competitions.
'Mr Solo'
The statement also highlighted the Solo brand's involvement in motor racing, with Chan and the members of the Solo Super Team racing the best available racing cars, go-carts and racing bikes and leaving their mark as one of the big teams in the history of Guyana Motor Racing and Sports Club. "Thus he made a name for himself as "Mr. Solo" which will always be remembered by true racing fans," it added.
Chan was described as one of the significant music entrepreneurs in the early post-independence era and his involvement with the Solo Sounds International (SSI) was credited with fostering the development of many musicians.
"It was in this context that Solo Sounds International emerged. Like Combo 7 and the Music Machine, Neil Chan showed his respect for the artists by paying the members of SSI a regular monthly salary," the Association pointed out, while noting that Chan and Solo Sounds International exerted significant influence on popular music in Guyana during the 1970s and the early 1980s.
By the late 1970s, it added, Chan was active creating large public entertainment events and Smile Guyana was identified as one such event.
It was noted that his mission was to "Nice up Guyana" and this also saw him bringing in international musicians, particularly acts from Trinidad and Tobago. As a result, Chan's efforts were credited with enabling Guyana to see a new generation of calypsonians from Trinidad, such as David Rudder, Tambu, the Charlie's Roots band and Shadow and hear the experimentations that were taking place in Soca.
'A gift to us'
The news of Chan's death resulted in several testimonies by musicians to the role he played in their development.
In a Facebook post, former SSI member Derry Etkins noted that he became a member of the band, functioning as one of the keyboardists and as coordinator. He said he also managed to persuade Chan to facilitate his purchasing a piano to assist him with his arranging studies.
SSI musicians, Etkins said, were free to use their time spent at "Duncan and Vlissengen," where Xanadu was located, to develop their musicianship in any way they saw fit. "We were free to practice our instrument, sharpen our reading skills, develop our compositional skills, develop our arranging skills; anything developmental. That was a gift to us!" he explained.
He called SSI a "nursery" where he was able to grow, not only as a musician but also as a person. "During my time with SSI, that my first arrangement was recorded; "Banga Mary", written and sung by Lee Houston. I was able to pursue my passion for Guyanese Music; the show, "Smile Guyana" afforded me the opportunity to compose the main theme. One of my compositions, "Coc'nut Broff", was used as the theme for the Radio programme, "Culture And Entertainment". The latter two were probably cooked up by Neil, Claire Goring and Fay Gaskin; such was the kind of atmosphere and environment at "Duncan and Vlissengen"; a haven for creative thought," Etkins added.
Wayne Nunes, another former SSI band member, said he was a part of the band from the very beginning.
"For myself and most of the band it was our first opportunity to move from part-time to becoming professional musicians," he recounted, while noting that Chan paid them all more than they ever earned doing 9 to 5 jobs at the time
"On a serious note, Neil gave us the respect we all deserved, not only financially but with all the equipment and facilities needed to make us into an international outfit. We were 17 strong, we worked six days a week and during Mash we represented Guyana as well as any Trinidadian band he ever hired," he added.
Nunes also pointed out that Chan insisted that they all learn to read music and to compose. "He is credited with the success of many who like myself continue to be professional musicians and at the top of our game, because of his foundation. I thank him personally for being a great part of who I am musically today and am certain that we are all grateful to him for this experience," he added.
Dr. Dalgeish Joseph, a longtime friend of Chan, told this newspaper that was an astute businessman who was successful in his field. "I have associated with him for many years… He had a characteristic handshake. Once Neil shook your hand, he did it with strength. He was a fun guy very pleasant and always had his pony tail. I will miss him. Guyana has lost a good son," he said.
Around the Web