In addition to upgrading infrastructure and creating greater connectivity across Guyana, the Ministry of Public Infrastructure is also committed to electrical safety, the Department of Public Information (DPI) said.
In 2018, the Ministry through its safety body, the Government Electrical Inspectorate (GEI), will be hosting more seminars for contractors and distributors aimed at ensuring only approved electrical items are sold/used in electrical installations, DPI said.
Chief Electrician at the Ministry, Roland Barclay said GEI was created to protect consumers of electricity against the hazard of unsafe and unsound electrical installation.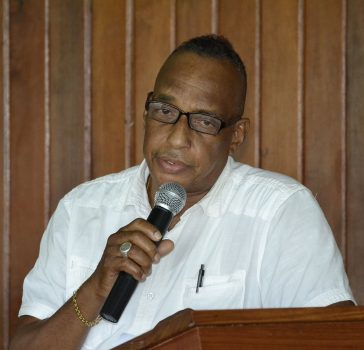 Currently, a consultancy is in progress to transform the department into a company, in the meantime, the department will continue to function in its present capacity. Among major plans for this year is the hosting of electrical outreach seminars in all then administrative regions.
The Chief Electrician said that during 2017, the department successfully completed seminars in Port Kaituma and Mabaruma in Region One; Anna Regina, Essequibo in Region Two; New Amsterdam, Berbice in Region Six and Linden and Kwakwani in Region Ten. This year, those areas that weren't addressed during 2017 will be targeted. The annual seminar will be also held in Georgetown.
Around the Web