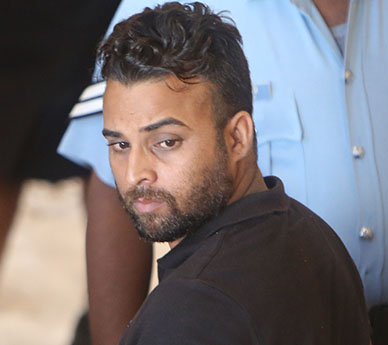 Kamal Maraj, a businessman who allegedly converted a pick-up truck to his own use after being given the vehicle to find a buyer, was yesterday placed on $100,000 bail after denying a fraud charge.
It is alleged that between December 20th and December 22nd, at Thomas Street, Kitty, Maraj, being solely entrusted with a $5 million Toyota Tacoma in order to keep until he found a purchaser, fraudulently converted same to his own use. Maraj pleaded not guilty.
The prosecutor made no objections to bail being granted but requested that Maraj be made to report to the Brickdam Police Station every Friday at 4pm.
The complainant, who addressed the court, indicated that he did not have any difficulty settling the matter. However, he then said that Maraj gave him a car and $1,100,000 to settle the case but he withdrew from the settlement after learning that Maraj still owes the bank for the car.
Magistrate Judy Latchman, who presided over Maraj's arraignment in Georgetown, subsequently granted him bail on condition that he report to the Brickdam Police Station every week. The matter was adjourned until January 29th.
Around the Web