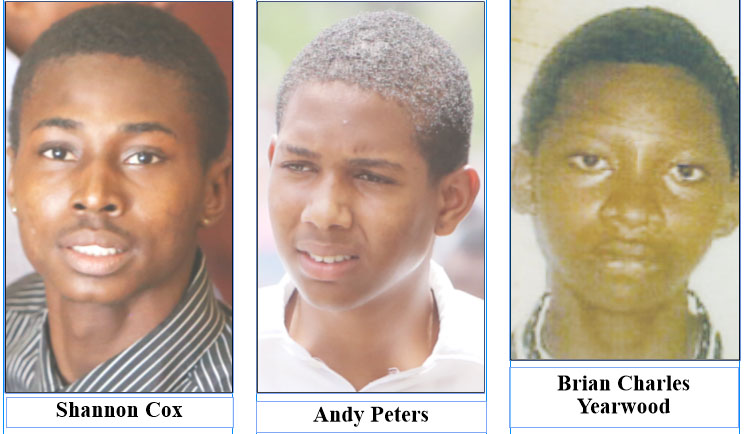 Shannon Cox and Andy Peters, the youths accused of murdering 16-year-old Brian Charles Yearwood, who was stabbed while attending a school concert last April, were yesterday committed to stand trial for the crime.
Magistrate Judy Latchman committed Cox and Peters at the conclusion of the preliminary inquiry into the charge that they murdered Yearwood on April 29th, 2017, at Covent Garden, East Bank Demerara.
The decision was made despite a no-case submission by Peters, made initially in the absence of his attorney, although she later appeared in court and was allowed to make her submissions.
Closing submissions were later made by Police Prosecutor Vishnu Hunt.
Subsequently, Cox and Peters were told that a prima facie case was made out against them for the offence of murder and that they were committed to stand trial at the next practicable sitting of the Demerara Assizes.
They will remain prisoners on remand until that time.
Around the Web