Attorney Nigel Hughes on Tuesday asked for the police to provide a record of calls allegedly made between murdered teacher Kescia Branche and his client, murder accused taxi driver Matthew Munroe.
Munroe, 47, of Lot 1092, 16th Avenue, Diamond, East Bank Demerara, has been charged with murdering Branche on November 7th, 2017 at Georgetown.
When the case was called before Chief Magistrate Ann McLennan in Georgetown on Tuesday, Police Prosecutor Neville Jeffers indicated that the case file was incomplete and DNA results were being awaited.
Hughes, meanwhile, told the court that he wanted full disclosure of certain records.
Hughes requested that the prosecutor provide the records of the calls, times of the calls and the location of the nearest tower for the uplink and downlink for calls made by Munroe and his customers as well as alleged calls made between him and Branche.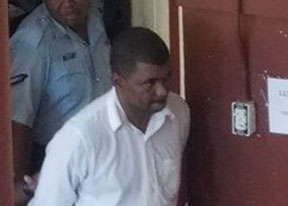 Additionally, he requested a copy of video footage indicating the time when the defendant crossed the Demerara Harbour Bridge, a copy of the interview conducted by the police with Munroe, the post-mortem examination report, the pathologist's notes, the photographs of the deceased and imprints of tires marks on the deceased's body.
Hughes told the court that the requested items were necessary for the defence.
Prosecutor Jeffers subsequently stated that he would look into disclosing the requested evidence.
The matter was then adjourned by the Chief Magistrate until February 1st.
Branche, 22, a mother of one and a teacher at Richard Ishmael Secondary School, was found on November 5th along Cemetery Road, obliquely opposite the cemetery office, sometime around 5 am.
She succumbed to her injuries on November 7th in the Intensive Care Unit of the Georgetown Public Hospital.
Around the Web