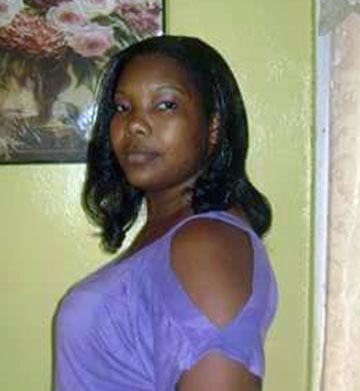 Stacy Peters, the Linden mother who died after a C-section delivery at Dr Balwant Singh's Hospital, succumbed due to a rare clotting condition that affects only three in every 1,000 patients and she may have died in any other part of the world, according to the hospital's Chief Executive Officer (CEO) Dr. Madhu Singh, who says that her staff did all that they could to save the woman.
Dr. Singh, who also denied that the hospital had requested that Peters' relatives clear her bill before releasing the woman's infant child, said that it was the first time she has seen a patient with such complications in all her years of practice.
Stabroek News had reported in its Thursday edition that Peters, 34, died after undergoing a C-section to birth her third child on Tuesday last, prompting a call for answers by her relatives.
"With a big clot like this and the complications like this, probably anywhere in the world she would have died," Dr. Singh, who had issues with the reporting of the story without a response from the hospital, said in an interview.
According to her, there is no way one could anticipate the condition and given the fact that Peters had previously undergone surgery for fibroids and more had grown back, the main concern was bleeding and not clotting.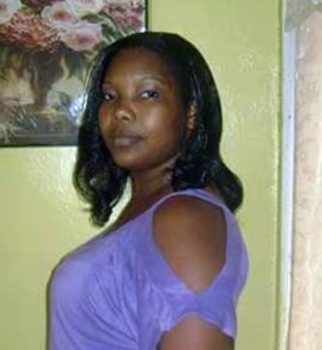 "Pregnancy itself is a condition that causes more clotting; that is (the) defence mechanism of the body to prevent blood loss. So, clots can happen in pregnant patients but we don't treat every patient for it," Dr Singh said, while pointing out that Peters did not have a history of clotting.
She related that Peters had an elective cesarean because of her history of having undergone a myomectomy.
'Uncomplicated'
The doctor pointed out that if a patient would have had an operation for fibroids, she cannot deliver a child normally and would have to undergo a C-section.
As a result, she noted that they had planned to have the C-section done at the 37 weeks stage.
"We had counselled her even before the surgery that she may bleed during the surgery; we may have to remove her womb and all of that. But it did not come to all of that. Her surgery was uncomplicated. She didn't have any excessive bleeding [and] she was recovering well from the surgery," the doctor explained.
She said Peters was operated on around 11 am and throughout the day she was okay and even spoke to her husband.
The following morning she was sponged off by a nurse at around 4.30 am and she walked around. However, about an hour after, she suddenly started feeling unwell and complained of shortness breath and of feeling "a little confused."
She was immediately checked by the hospital's emergency on-call doctor and he started treatment and called Dr. Singh, who responded with others. She said at one point Peters' heart stopped beating but was she resuscitated although she suffered another cardiac arrest again a few minutes after.
The cardiologist was also called and a check to determine if Peters had internal bleeding showed that this was not the case. However, it was found that one of the chambers of her heart was "grossly dilated," indicating an obstruction of pulmonary circulation.
Subsequently, a huge clot was discovered in her pulmonary artery, which carries blood from the heart to the lungs for oxygenation.
"It was a very big clot. We tried to suck it out. The cardiologist tried to suck it out… we didn't succeed. We injected some medicine into it to lysis the clot—it is called Streptokinase—and then tried again but we still didn't succeed. It was a very big clot. We couldn't suck it and she succumbed," Dr. Singh explained.
'Completely incorrect'
Meanwhile, Dr Singh also deemed the claim that the hospital demanded full payment before releasing the baby to the family as "completely incorrect."
Peters' aunt, Dawn Peters-Dove, had related to this newspaper that she had to travel from Linden and pay the bill because "they say they won't be giving us the baby until we do."
Dr Singh said she had met with the father and informed him that the hospital was willing to take care of the baby for as long as he needed. He indicated that he had come with money and she told him that she was not asking for anything as they had not even looked at the bills.
Later, other relatives visited and asked for the bills and they were informed that they would be charged the regular price for a C-section, which is $270,000 and which according to Dr Singh is "the lowest in the country at any private hospital." Peters had insurance and the family had to pay a small balance to meet the $270,000 total. Dr Singh said this was all that they paid as the hospital did not charge for the additional treatment administered. "Nobody ever told them you can't take the baby, you must pay the bills. They are the ones who came and asked if they can clear the bills and I only let them pay off on the $270,000, which was the basic price of for a Caesarean. They didn't pay anything else…," she added.
Dr Singh said she is aware that they would not have been prepared for all the complications and she had "to flex with them" and while she can't claim to be in as much grief as the family, she is also in shock as it was her patient.
Around the Web