Police say they destroyed 25,000 cannabis plants as well as over 200 pounds of dried cannabis on Friday, when they conducted drug eradication exercises in two Berbice River villages.
In a statement issued yesterday, the Guyana Police Force said the exercises were carried out in De Velde and Tabali villages.
According to the police, about four acres of cultivated cannabis were burnt. It was noted that approximately 25,000 plants, ranging from one foot to five feet in height, were destroyed as well as two camps and over 100 kilogrammes (equivalent to 220 pounds) of dried cannabis.
No arrest was made but investigators are said to be seeking to determine the ownership of the lands in order to move towards instituting charges.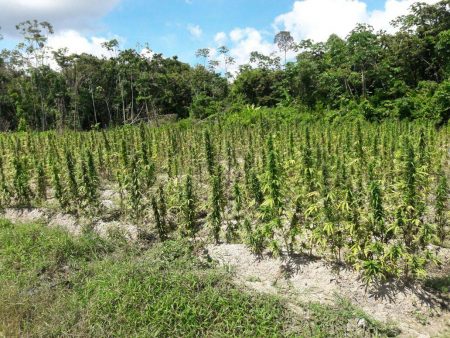 Around the Web