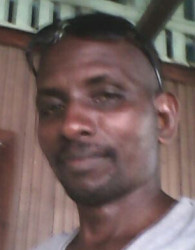 Photographs of the scene of the accident that claimed the life of Julian Leitch were accepted as evidence at the ongoing trial of attorney Keisha Chase on Wednesday.
Chase's trial began on Monday, over two years since the accident. It is alleged that on November 10th, 2015, on Duncan Street, Georgetown, she caused the death of Leitch by dangerous driving.
Police Corporal Rockcliffe, who photographed the scene of the accident, told the court that he made a visit to the accident site on the 11th of November, 2015 and took pictures. He noted that the defendant was present at the time.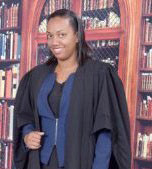 The officer told the court he also took pictures of the damage to Chase's vehicle.
Seven of the pictures he took were accepted into evidence.
One of Chase's attorneys, Mark Waldron, asked for an adjournment before the cross-examination of Rockliffe.
The adjournment was granted and the trial is to resume on January 29th.
Four other witnesses are scheduled to testify and two of them are to be cross-examined.
Leitch died at the Georgetown Public Hospital shortly after he was hit near the Survival Supermarket at Vlissengen Road and Duncan Street.
He sustained several injuries, including a fractured skull and a broken neck.
Chase had rushed him to the hospital following the incident, but he died while receiving treatment.
Chase was charged on March 6th 2016, following advice from the Director of Public Prosecutions and was placed on $250,000 bail.
The trial is being conducted by Magistrate Allan Wilson in Georgetown.
Around the Web