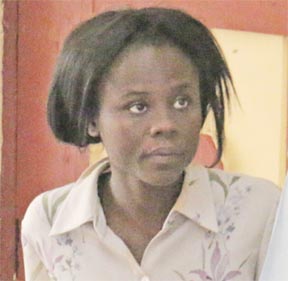 The trial of former Guyana Defence Force (GDF) Private Abiola Jacobs, who is charged with the murder of her ex-boyfriend's mother, has commenced before Justice James Bovell-Drakes at the High Court in Georgetown.
The former soldier has denied killing Donna Taylor on January 31st, 2014 at Agricola, East Bank Demerara.
Testifying on Thursday were the dead woman's daughter and son-in-law, Marcel and Charles Collymore, who said that after receiving a phone call, they rushed over to Taylor's residence.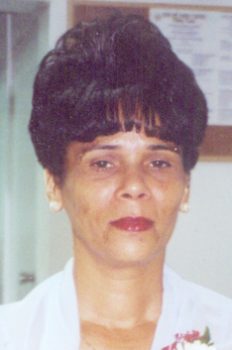 A teary-eyed Marcel recalled arriving at her mother's home and not finding her anywhere in the house.
She, like her husband, told the court that the visibly-injured house guest, Samantha Sabbat, was found lying on the floor in the upper flat of the two-story house.
After not finding her mother anywhere in the house, Collymore said she ventured into the dark backyard with the aid of a rechargeable light.
It was there, she tearfully recalled, that she discovered her mother's motionless body lying face-up, with what appeared to be blood around her.
The woman said Taylor was quickly placed on a sheet and rushed to the hospital, but it was too late as she succumbed to her injuries.
The trial will continue this afternoon.
The state's case is being presented by prosecutors Lisa Cave and Mandel Moore, while Jacobs is being represented by attorney Adrian Thompson.
Around the Web