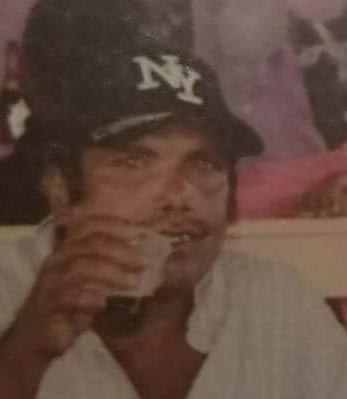 A hire car driver was last night around 8.30 placed under arrest after he fatally struck a cyclist along the Number 71 Village Public Road.
Dead is Devanand Rupa Hardeo, 53, of Number 69 Village, Corentyne.
According to information gathered, HC 6790 was travelling en route to New Amsterdam allegedly at a fast rate when it struck the cyclist from the back pitching him some 80 feet away.
The cyclist was picked up and rushed to the Skeldon Public Hospital, where he was pronounced dead on arrival.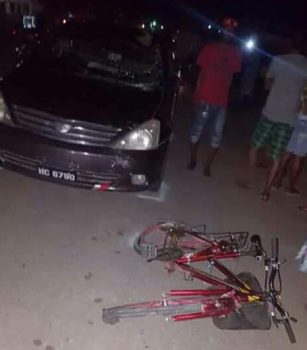 According to a police press release, the driver of the hire car, who is from Tarlogie Village, Corentyne was tested for alcohol and found to be negative.
Meanwhile, residents of the area claimed that when policemen arrived at the scene last evening they were hesitant to administer a breathalyzer test to the driver of the hire car. However, residents in a fit of rage demanded that the driver be tested immediately.
"Them people start fight and block the vehicle for over an hour and then them do the test and it say the man na drunk but like he did driving fast that's what we assume", the Skeldon resident said.
Residents also alleged that the driver was given time to consume food and beverages before he took the breathalyzer test.
The driver was arrested and police have launched an investigation.
Hardeo's body is presently at the Skeldon Hospital mortuary awaiting a post-mortem examination.
Around the Web