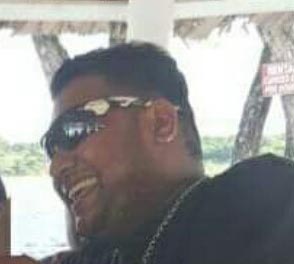 Police detectives have been sent to the Pomeroon River area after two men were shot dead  yesterday afternoon.
According to information reaching Stabroek News, around 3:30pm, the two persons, 28-year-old Ambrose Baharally and 23-year-old Martin Godette were "hanging out at Baharally's residence drinking high wine", at Friendship Canal, Lower Pomeroon River when two men pulled up in a boat alongside them. The men reportedly exited the boat and shook Baharally's and Godette's hands and started a conversation.
However, some minutes after, two gunshots were heard by Baharally's wife, who was inside the house at the time. She rushed out of  the house and found her husband and Godette lying on the ground with two gunshot wounds. She then noticed that the assailants had run towards their boat and they escaped along the river.
Baharally's wife then went to get help and the two men's bodies were removed and transported to the Suddie Hospital where they were pronounced dead on arrival and are awaiting a post mortem examination.
Police ranks and detectives have since been dispatched to the area and are carrying out their investigations. Two 9mm spent shells were also removed from the scene.
Around the Web