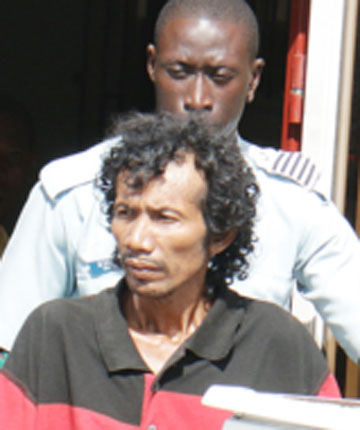 On February 5th, Neville France will be sentenced for the unlawful killing of his brother, Richard France, whom he stabbed in the back.
He denied a murder charge on which he was initially indicted, but copped to the lesser charge of manslaughter.
France admitted that on December 12th, 2013, in the North West District, Essequibo, he unlawfully killed his brother.
His attorney, Siand Dhurjon, successfully requested a probation report on his client, before a sentence is imposed.
As a result, Justice James Bovell-Drakes adjourned the matter until February 5th.
The indictment was presented by prosecutor Mandel Moore at the High Court in Georgetown.
Around the Web