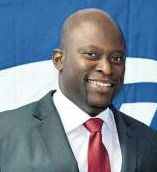 PricewaterhouseCoopers (PwC) yesterday began its mission here to value the assets of the Guyana Sugar Corporation (GuySuCo) which would lead to the issuing of prospectuses that potential investors can mull.
The start of PwC's work here was announced in a press release yesterday by the Special Purpose Unit (SPU) under the National Industrial & Commercial Investments Limited (NICIL). The SPU was set up to oversee the divestment of sugar industry assets.
PwC was chosen from a field of the top four international financial services providers.
NICIL and PwC signed the valuation agreement on Friday, January 12, 2018, and work began yesterday with meetings with the SPU team at their LBI Offices. Today, the release said that PwC will hold their first meeting with the CEO of GuySuCo.
The PwC team will undertake the valuation of all assets under the control of GuySuCo, and develop an investment prospectus as part of the consultancy. In addition to the valuation, PwC is expected to provide other advisory and financial services. The SPU has already received dozens of expressions of interest in GuySuCo's assets.
SPU Head, Colvin Heath-London, speaking after the meeting with the PwC team was reported in the press release as saying, "We are encouraged that we were able to get the PwC team in so quickly. With the current developments in the sugarcane sector we are working to bring stability to the industry and affected communities as quickly as possible."
Heath-London added that, "the work of PwC, given their vast experience in this type of process, will help all decision makers to arrive at the best decisions for the assets of GuySuCo, for other business that are in the GuySuCo supply chain, and most importantly for the workers who are uncertain about their future."
PWC will be entrusted with ensuring a level playing field for all interested parties and stakeholders as the process goes forward. Speaking yesterday after meeting the SPU, PwC Caribbean Partner, Wilfred B Baghaloo, said "We look forward to this opportunity of working with Government and the people of Guyana to find a practical economic solution to the privatisation of the three sugar estates on a timely basis. This is indeed a challenging task but we believe that we are equipped with the necessary experience and skills set to ensure a successful project."
PwC's work on the GuySuCo project is expected to last eight months.
Around the Web