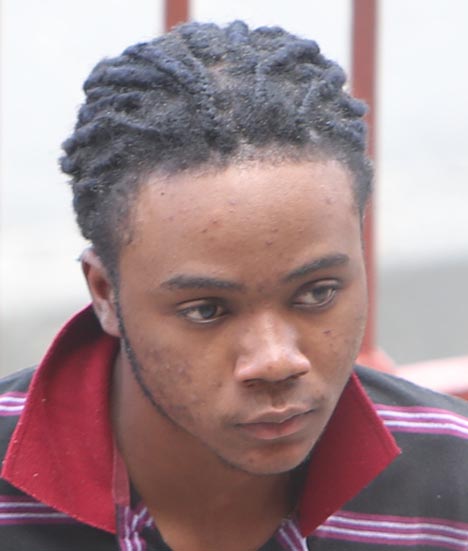 A 17-year-old was yesterday placed on $100,000 bail after he was charged with robbing a schoolboy of a phone.
The charge against Ryan Wayne states that on January 8th, 2018, at Greenheart Street, South Ruimveldt, in the company of others and armed with a scissors, he robbed the schoolboy of a Plum cellphone, valued $14,000.
Wayne denied the charge.
Police prosecutor Dellon Sullivan said that on the date in question, around 8.30 pm, the complainant was on his way home from lessons when Wayne and others approached him and attempted to relieve him of the cellphone. There was a scuffle and the matter was reported.
After hearing the submission, Georgetown magistrate Judy Latchman placed Wayne on $100,000 bail and adjourned the matter until January 29th.
Also charged yesterday was another 17-year-old, Shamrock King, who was accused of robbing a man of a cellphone in a separate attack.
It was alleged that on January 12th, at Stabroek Market, in the company of others and armed with a knife, King robbed a man of a cellphone valued $150,000.
King pleaded not guilty to the charge.
It was alleged that the complainant was in the vicinity of the Stabroek Market and King, along with others, held him up with a knife and took away his cellphone. The prosecutor said King made his escape but the complainant raised an alarm and police, who were on patrol, caught him and the phone was recovered on his person.
Magistrate Latchman subsequently refused King bail and remanded him to prison. His matter was adjourned until January 29th.
Around the Web