Grade Six students are sitting a series of mock examinations designed to prepare them for this year's National Grade Six Assessment (NGSA) scheduled to be held on the 28 and 29 of March.
Yesterday, students across the country sat Mathematics Paper I and Paper II.
According to a press statement from the Ministry of Education (MoE) the mock examinations are part of intensifying efforts to ensure that pupils across the country are familiar with what to expect while being exposed to a similar examination setting. Other objectives include informing teachers of weaknesses which exist with a view to correcting them.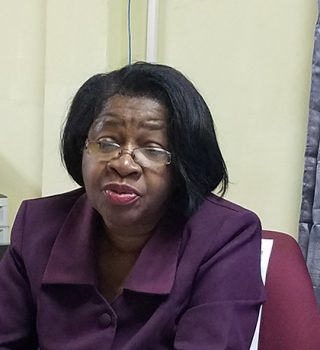 The statement quotes Director of the National Centre for Education Research Development (NCERD), Jennifer Cumberbatch as stating that once graded the scores from the mock exam will be forwarded to the respective Regional Education Offices which in turn will forward them to the central Ministry. There was no indication in the release as to who is expected to mark these scripts.
Cumberbatch said that these mock exams are necessary to ensure that pupils acquaint themselves with the examination since they are not so different from the exams to be sat in March.
Further, the director shared her view that the use of mock examination augurs well for the continued improvement of grades amongst grade six pupils. She underscored the importance of a collaborative approach between teacher, parents and the MOE if additional gains are to be made.
Stressing that the mock examination is not for "show", Cumberbatch assured that the grades will be subjected to a thorough analysis after which the necessary actions will be taken.
It is expected that within the timeframe of little more than a month the Ministry will have enough time to 'pick apart the results.'
Additionally the MoE has according to the statement embarked on increased monitoring and evaluation of schools and teachers to ensure that the methodologies used for the teaching of mathematics and other subjects are in conformity with the best practice set out by the Education Ministry. Evaluators are expected to continue visiting schools to offer support, an approach which should not be viewed as punitive.
Cumberbatch further explained that she is confident that NGSA grades will continue to improve, expressing confidence that the 2018 results will be better than 2017.
According to the statement the director's optimism was premised on the fact that last year's emergency intervention to address low pass rates in Mathematics at the Grade Six level has resulted in "much improvement" in test scores.
Around the Web