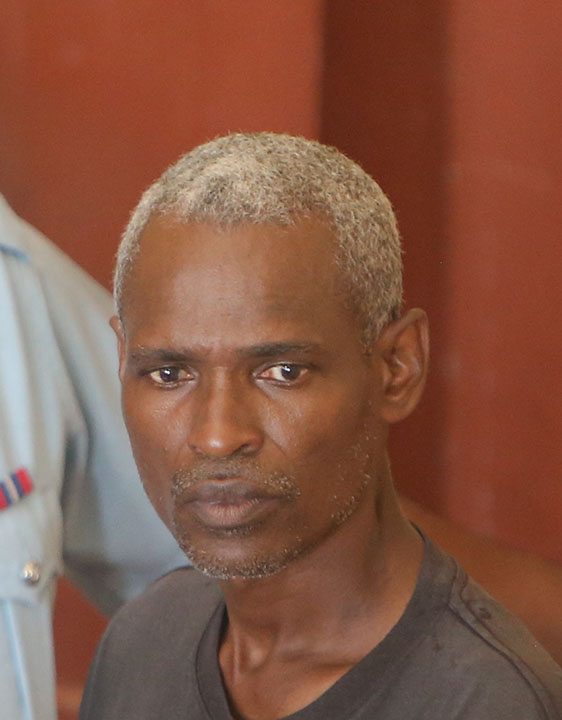 Gregory Bascom, the city policeman who allegedly fatally shot mentally ill vendor Marlon Fredericks after he reportedly attempted to flee custody on Sunday, was today charged with manslaughter and released on $800,000 bail.
Bascom, 50, of 340 West Ruimveldt, was brought before Chief Magistrate Ann McLennan in Georgetown, where he was read the indictable charge.
The charge stated that Bascom, who is a Lance Corporal in the city constabulary, unlawfully killed Fredericks on January 14th, 2018, at Regent Road, Bourda.
The accused, who was supported by other members of the constabulary at the arraignment, was not required to enter a plea to the charge.
Bascom was represented by attorneys Roger Yearwood and Mark Waldron.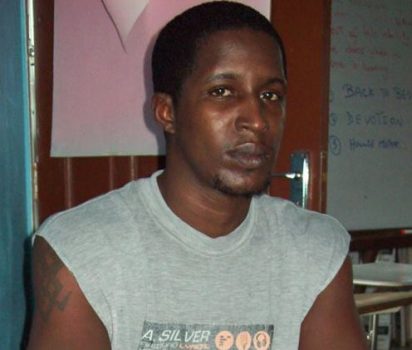 Yearwood requested that his client be granted reasonable bail, while saying he was no flight risk and was known as an upstanding member of his community. He added that his client had no intention to kill, maim or disfigure the deceased.  He also noted that remanding Bascom to jail would not be beneficial to him since he may encounter persons he would have arrested.
Police prosecutor Sumeil Evans made no objection to bail being granted but requested that conditions be attached.
Prior to granting the accused bail, the Chief Magistrate enquired whether or not he was on active duty. She was informed by his attorneys that he had been suspended and would receive only half a month's salary until the completion of the proceedings against him.
The Chief Magistrate then granted Bascom his release on $800,000 bail and ordered that he report to the Alberttown Police Station every Friday at 4pm, lodge his passport and not make contact with or cause anyone to contact any of the witnesses.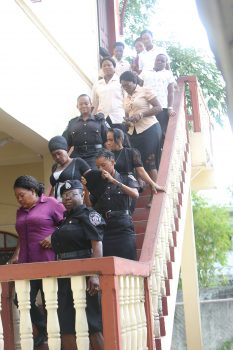 The matter is expected to be called again on February 12th.
Fredericks, 33, of Tiger Bay, was fatally shot after he allegedly attempted to flee from the constabulary outpost at Bourda, where he had been detained.
The police, in a statement on the shooting, had said Fredericks, who was in custody at the outpost for assaulting a peace officer and simple larceny, allegedly forced his way outside of the lockups, when it was opened to let out another prisoner to use the toilet.
It was then, the statement added, that a struggle reportedly ensued between the victim and the Lance Corporal, who tried to restrain him.
In the process, it said Fredericks ran out of the outpost and was fatally shot once in the lower back by the Lance Corporal, who was armed with a service pistol.
However, at the time of the shooting, Frederick's mother, aunt and a cousin had gone to visit him.
Claudette Fredericks, Fredericks' mother, previously told Stabroek News that when her son saw her, he began to run and tried to jump the counter to get to where they were.
She added that he was unable to do so and so instead crawled under the counter and ran out of the outpost, despite her asking him not to run.
Claudette stated that she heard a shot and thought that it was fired as a warning because Marlon turned around. However, she then watched as he fell to the ground.
She added that her sister and nephew, who were with her, had related that Marlon stumbled to the ground shortly after he ran out of the outpost and it was then that he was shot.
The family has since lodged a report at the Police Complaints Authority (PCA) after a police report on Fredericks' cause of death contradicted the autopsy report.
The Guyana Police Force had said that the post-mortem examination performed by Government Pathologist Dr. Nehaul Singh gave Fredericks' cause of death as "complication to lower back due to gunshot wound." But Claudette had said that the report in her possession states that her son died of gunshot injuries to his chest, with no mention of an exit wound.f
Around the Web