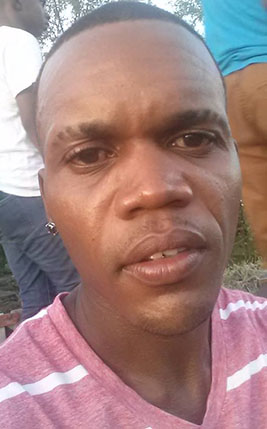 A former Guyana Police Force (GPF) rank and another man were yesterday both remanded to prison after they were jointly charged with a $740,000 armed robbery.
Former GPF rank Timothy Waldron, 29, and Shawn Archibald, 38, both of 1832 Unity Place, South Ruimveldt, stood in the courtroom of the Chief Magistrate Ann McLennan, who read the armed robbery charge to them.
It was alleged that the two, on December 31st, 2017 at Republic Avenue, Mackenzie, Linden, while armed with a gun, robbed Trevor Campbell of five gold chains, valued at $740,000 in total.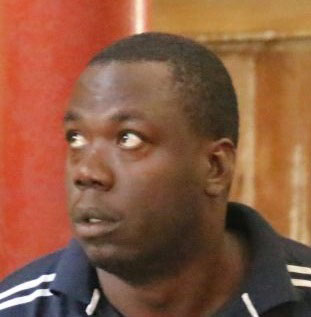 A not guilty plea was entered by both defendants for the charge.
Their attorney, Melvin Duke, requested bail, while saying that the men were not flight risks. He added that on the day in question, the men would have went to an event and there was a fight, during which the complainant's chains were pulled off.
Police Prosecutor Sumeil Evans objected to bail being granted, while noting that the defendants had matters before Magistrate Fabayo Azore in 'C' Division and there was an investigation being conducted at CID headquarters related to them.
Subsequently, the Chief Magistrate remanded both men to prison and adjourned the matter until February 6th, when it will be heard at the Linden Magistrate's Court.
Meanwhile, in the courtroom of Magistrate Azore, Archibald, a father of nine, was read a charge which stated that on January 1st, at West Ruimveldt, while in company of others, he robbed someone of two gold chains and an iPhone, worth $400,000 in total value.
Archibald, denied the allegation.
Archibald was charged with a similar robbery offence in April of last year.
A joint charge was later read to the defendants, stating that on January 1st, 2018, they also fraudulently used number plate PTT 9256 on a Toyota Premio vehicle. Both men pleaded not guilty to the charge.
Magistrate Azore then adjourned both matters until February 2nd.
Around the Web