In an effort to attain 100 percent yellow fever vaccination coverage in Guyana for 2018, Chief Medical Officer (CMO) Dr. Shamdeo Persaud has proposed a joint effort between Guyana and Brazil, similar to the initiative between this country and Suriname.
According to the Department of Public Information (DPI), this was disclosed by Dr. Persaud, on Friday, during a visit by Brazil's Minister of Health Dr. Ricardo Jose Managaines Barros and his team to Minister of Public Health Volda Lawrence.
According to Dr. Persaud, Guyana was able to achieve 98 percent vaccination coverage for 2017. He emphasised the need to bolster the relationship between the countries in order to ensure that the quality and standards are maintained.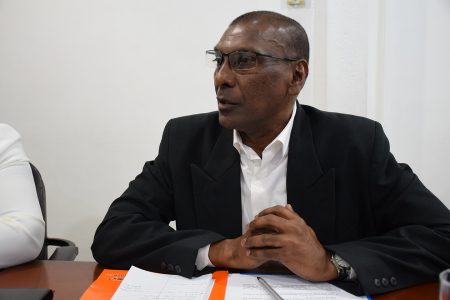 "… An important issue for us, is the movement of people regardless if it is Venezuela, Guyana or some other (part) of our border sharing countries. I think these concerns are great for health because people do not only move with their money, they move with their illnesses, their infection, animals and even their food so we have to look at that", the CMO to DPI.
Dr. Persaud also addressed the issue of building Guyana's capacity to provide serum for snake venom. He said difficulties are faced when treating patients suffering from snake bites by common predators such as the Bushmaster, Rattles-nake and Libra. The serum for these three is produced in Brazil.
Around the Web