A 40-year-old man was yesterday morning discovered dead under a shed at Conservancy Dam, Canal #2, West Bank Demerara and the police have arrested two persons for questioning.
Dead is Irvin Rodriguez, a resident of the North West District.
Reports reaching Stabroek News revealed that around 5:30 am yesterday, the man who is known  as `Spurwing' was discovered lying face down under a shed near to Conservancy Dam.
Rodriguez, who was described as an alcoholic, is known for doing odd jobs around the area.
A police source told this newspaper that two persons who were last seen imbibing with Rodriguez were arrested as investigations continue.
A man who wished not to be named said when he reported for work yesterday morning he made the discovery. "I see he lay down so I go touch he on his shoulder and tell he get up from there not knowing is a dead man I did talking to", he said.
The police were summoned and an investigation has been launched.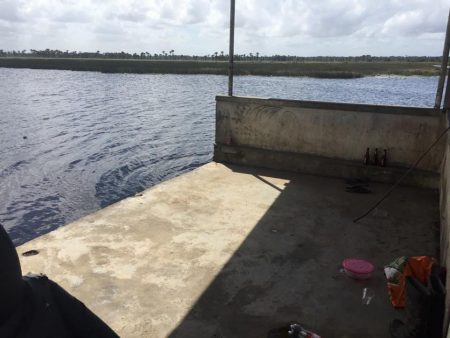 Around the Web