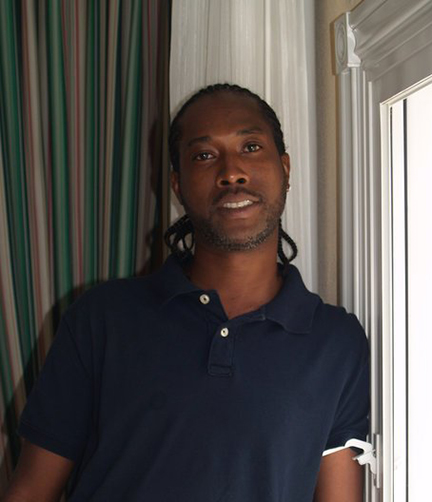 Jermaine Smartt, the Guyanese man who admitted to smuggling cocaine into the United States last year by swallowing 39 pellets filled with the drug, is expected to be sentenced to between 12 and 18 months in jail. In a letter to Judge Frederic Block, United States Attorney Richard P. Donoghue has requested the sentence, which is within the United States Federal Sentencing Guidelines.
"If he provides a complete statement regarding the instant offence, and the government determines that his account is truthful, the government will so inform the Court. For the foregoing reasons, the government respectfully requests that the Court impose a sentence within the Guidelines range of 12 to 18 months in prison," the US attorney wrote in his letter, which was seen by Stabroek News.
A sentencing memorandum on the case, which was filed with the court, is under seal.
According to Donoghue, on September 7th, 2017, Smartt pleaded guilty to the first count contained in the indictment, charging him with importation of cocaine into the United States.
He noted that nothing in Smartt's personal history distinguished the case from typical courier cases.
He said Smartt's childhood was "largely uneventful; he was raised by a father who was a sports organiser and a mother who worked in the circulation department of a newspaper."
He added that Smartt has a high school diploma and took graphic design courses in Guyana. He had no history of drug or alcohol abuse.
Smartt had previously worked in the camera room at Stabroek News.
"Nothing in the defendant's personal history mitigates his decision to import cocaine into the United States, an act that wreaks havoc on the local community and takes advantage of the illness of addicted customers.
Indeed, the Probation Department, in its sentencing recommendation to the Court, states that a Guidelines sentence of 12 months is appropriate in this case," the lawyer wrote.
Stabroek News had earlier reported that Smartt was found at the JFK Inn, located in New York, on April 6th, with 37 of the pellets already excreted.
Documents had revealed that agents went to Smartt's hotel room as part of an ongoing narcotics investigation. With his consent, they searched the room as well as a locked suitcase, in which they discovered the 37 pellets, which subsequently field-tested positive for cocaine.
Smartt was then arrested and transported to the JFK medical facility to determine whether he had any foreign bodies in his intestinal tract. He subsequently admitted that he believed there were two additional pellets he had not yet passed.
He was also said to have admitted that he travelled to the United States from Guyana on April 5th, having swallowed the pellets discovered inside the suitcase. He said he had been paid US$3,500.
He was detained at the medical facility until he passed out the remaining pellets.
Around the Web