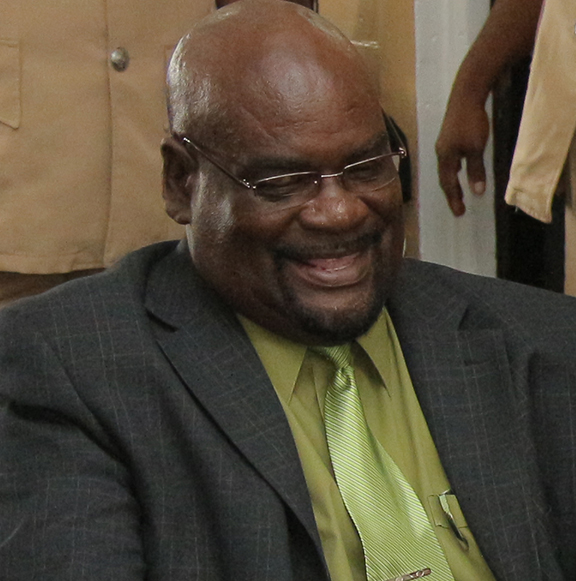 The sudden death of City Councillor Junior Garrett has left open one of the 15 Constituency seats on the Georgetown City Council a mere 11 months before Local Government Elections (LGE) are legally required.
Regulations governing the elections at the level of Local Authorities specify that a by-election is to be held to fill such a vacancy.
Garrett, a longstanding member of the People's National Congress (PNCR), was narrowly elected to represent Constituency 3 (Bel Air Gardens, Bel Air Springs, Prashad Nagar, North East & North West Campellville) at the March 2016 LGE. He was able to secure 794 of the 1653 of the valid votes cast coming out ahead of the People's Progressive Party/Civic's Ramchandra Kissoon who secured 722 votes. Andrew Ramcharran of Team Benschop For Mayor secured the remaining 137 votes.
This was Garrett's second tenure on the council. In total he served nearly 16 years as a councillor and held the post of Chairman of the City's Finance Committee until 2016 when he declined a nomination for the position. Garrett however remained an active member of the committee until his death last Friday.
In relation to his death the Municipal and District Councils Act (Chapter 28:01) specifies that Town Clerk Royston King must at the next meeting of council, which is scheduled for February 12,2018, announce that his seat is now vacant.
According to Section 43(1) "wherever a vacancy occurs in an office of councillor the Town Clerk shall report the same at the next meeting of the council and publish notice thereof."
Further steps for filling the vacancy are outlined in Local Authorities (Elections) Act.
Specifically, Section 53A (1) of the Act as amended in 2015 clearly states that a by-election should be held if a constituency councillor dies before the end of their term.
"Where a vacancy for a councillor in respect of the first past the post number of councillors in a Local Government Area occurs as a result of death…the clerk of the council shall after compliance with the provisions of Section 43(1) of the Municipal and Dis-trict Councils Act inform the Elections Commission which shall instruct the Chief Election Officer to hold a by-election and the Chief Election Officer shall carry out the instructions thereof," the act states.
It however does not specify a time period during which the by-election must be held.
Holding of a by-election could provide a test of the preparedness of GECOM under its new Chairman, retired justice James Patterson. It could also provide  a stern test of the popularity of the governing APNU+AFC coalition.
Around the Web