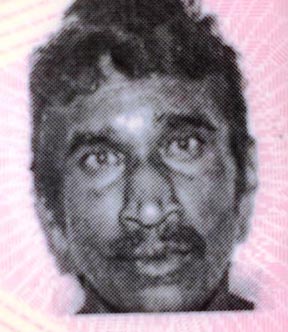 A farmer, who police say reportedly walked into the path of a Route 42 bus along the Sarah Johanna Public Road, on the East Bank of Demerara, succumbed on Wednesday night,
Persaud Hari, 61, of Sarah Johanna, was struck around 4.45pm by the minibus, BVV 852, which was proceeding north along the western carriageway at a moderate speed.
According to a police statement on the accident, Hari, a father of three, was proceeding in the opposite direction on the eastern side of the road and suddenly began crossing from east to west into the vehicle's path and was struck down.
As a result, the bus driver, a 50-year-old Yarrowkabra Soesdyke/Linden Highway resident, immediately picked up Hari, who sustained injuries to the head and body, and rushed him to the Diamond Hospital.
Hari, however, succumbed to his injuries at the Diamond Hospital about 10.30 pm.
Police added that the driver of the bus, who is in custody, passed a breathalyser test.
Meanwhile, Jairam Hari, the eldest son of the deceased, yesterday told this newspaper that he learnt that his father sustained head injuries and a broken foot.
Around the Web