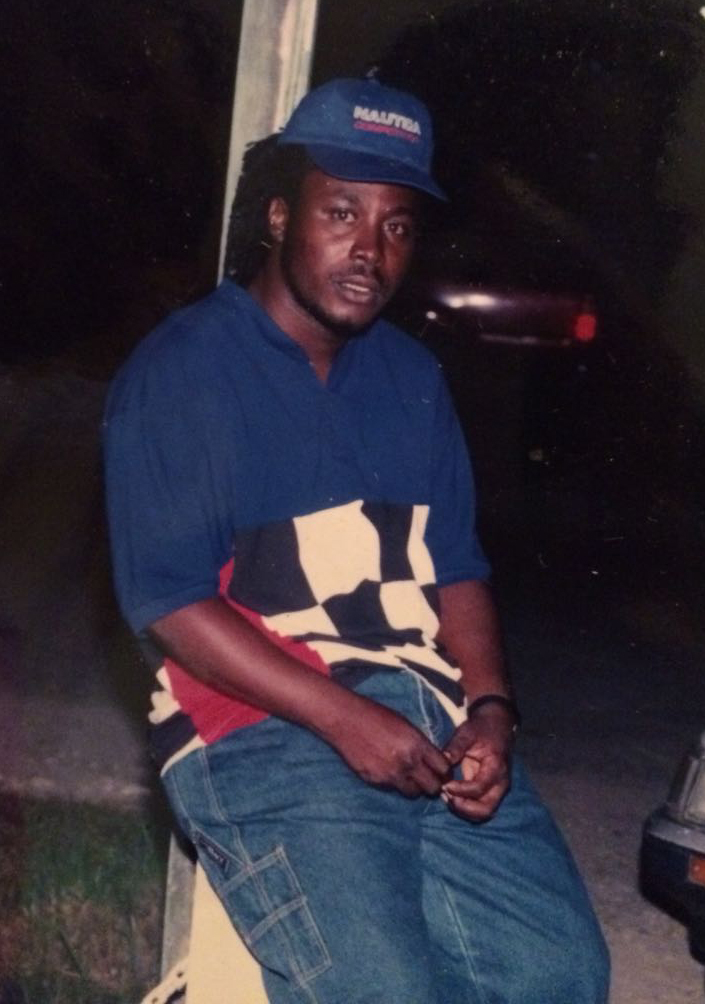 A money changer was yesterday shot dead on America Street by a gunman during an attempted robbery.
Shawn Nurse, 47, a father of three, of the South Ruimveldt Shopping Plaza was shot once in the face, just under the left eye.
The shooting occurred at 10.10 am at the corner of Avenue of the Republic and America Street.
When Stabroek News visited the scene, numerous persons were seen gathered around the area expressing their anger over the shooting of Nurse. Many could be heard stating what a hard worker he was.
Nurse's mother, Monica Dettering, who had to be consoled by family members and friends, was heard shouting "Children supposed to bury their mother, not mothers burying their children!"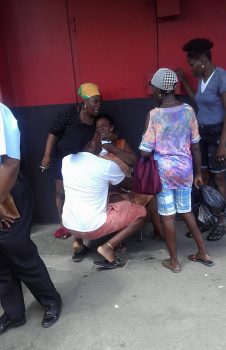 Speaking to members of the media, the distraught mother, stated that she received a call but had no idea that it was her son who had been shot until she visited the scene. She added that she last saw her son on Saturday night since she cooked for him because he suffered from 'sugar' and watched what he ate.
Monica said that some two months ago her son was robbed. However, after one of the said individuals who committed the crime robbed someone else,  Nurse found the individual and the person's mother paid him back the stolen money.
"Shawn don't have no problem with nobody", Monica said.
The police in a statement yesterday said that the attack was carried out by an identifiable male in a red hoodie and brown ¾ pants who was armed with a handgun.
The police said that enquiries revealed that the victim was seated on a chair at the corner of America Street and Avenue of the Republic where he plies his trade when the armed perpetrator approached him from a northern direction with the weapon drawn and demanded that he hand over his money. Nurse put up resistance and the perpetrator discharged a round hitting him in his face.  The perpetrator then escaped on foot north on Avenue of the Republic then east into Charlotte Street.
Ranks from the crime scene unit, the release noted, processed the area and body, and discovered a single gunshot wound to the left cheek of Nurse, just below the eye of the deceased.
A 9mm spent shell was recovered.
The body is presently lying at the Lykens Funeral Parlour pending a post-mortem examination.
Around the Web