The Founder of the Faith Deliverance Ministries,  Pastor Andrew Hannibale, stood before Justice Sandil Kissoon today indicted for the rape of a child under sixteen years old.
Following his arraignment at the commencement of the February sessions of the Berbice Assizes today, the accused, pleaded not guilty to the indictment which revealed that between  January 29 and 31, 2016 , in the County of Berbice , he engaged in sexual penetration with a child aged 15 years old .
He is represented by Attorney at law Arun Gossai ,who sought an adjournment to tomorrow.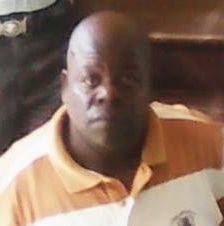 Hannibale, 47, of Benneth Dam, Rosignol, was committed to stand trial by Magistrate Rhondel Weaver, in April 2016 after she had ruled that a prima facie case had been made out against him following a preliminary inquiry at the Blairmont Magistrate's Court.
Hannibal had appeared at the Blairmont Magistrate's Court on  February 2, 2016,  after a charge of sexual activity with a child under 15 years was instituted against him.
Around the Web