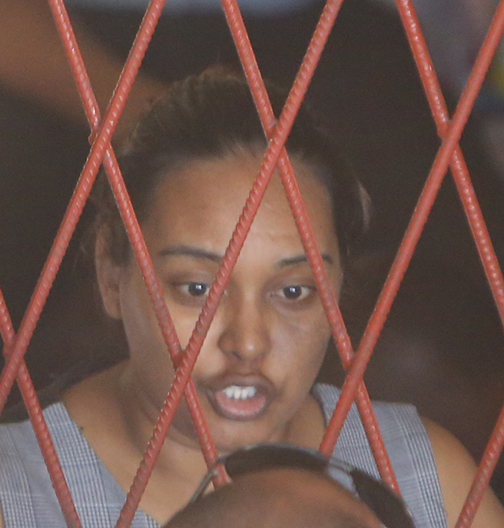 Former Muneshwers Limited Travel Service agent Priya Lall, who is accused of defrauding customers and fleeing the country, was yesterday charged with an additional count of embezzlement from the company.
Lall, who was charged last month with three counts of embezzlement, was read the new charge by Chief Magistrate Ann McLennan in Georgetown.
The charge states that Lall, being a clerk or servant at Muneshwers Travel Agency Limited, fraudulently embezzled US-$51,810, equivalent to GY$11,190,960, which was taken into her possession by her or in the name of or on the account of the company, between Sep-tember 8th, 2017 and October 19th, 2017, at Water Street.
Police prosecutor Gordon Mansfield made no objection to bail being granted but asked that it be substantial. He also told the court that there are 13 other charges that will be brought against the accused soon.
The Chief Magistrate later granted the accused her release on $150,000 bail and adjourned the matter until February 26th.
Lall is currently before Magistrate Leron Daly in relation to the other three charges.
Police had previously said that the accused allegedly collected monies from various customers who were paying for plane tickets. Instead of the original, the customers were reportedly given a print out of fake return tickets.
One of the customers, Yolanda Bess, took to Facebook to complain about her plight. She had explained that on July 29th, she went to the travel agency to purchase a return ticket and was required to pay $169,000. "I dealt with a customer representative… She give me a print out of two tickets of which my return was a fake print out. In addition to that she gave me all assurance that my flight [is] confirmed," Bess said in her post.
She went on to state that she subsequently called the airline only to hear that her details were not in their system.
"So I called the travel agency to query my ticket. They said that …[she] no longer works with them and apparently she made a reservation for my return and cancel it, which means she stole my money and now I don't have a return ticket," Bess added.
Around the Web