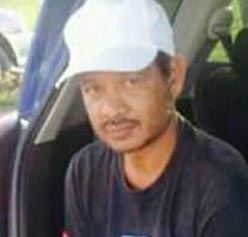 A  Stanleytown, New Amsterdam resident died on Saturday evening after he was struck by a motor pickup not far from his home along the main access road.
The dead man has since been identified as Rohan Pooran also known as `Pompey', 45, of 58 Stanleytown, NA.
According to information gathered, GKK 6238, which was being driven by a mechanic, who also resides in Stanleytown, struck Pooran at Main and 47 Stanleytown sometime around 9 am.
Stabroek News was told that Pooran was imbibing at 48 Stanleytown when he suddenly decided to head out to the main road where he was struck.
A resident of the area yesterday told this newspaper that Pooran, who was highly in intoxicated at the time was seen "stooping down" on the main road. The woman said that the pickup was not travelling at a fast rate when the accident occurred. "We think is a dog the man knock and then we run out and see is he", she said.
Pooran was picked up and rushed to the New Amsterdam Public Hospital where he was pronounced dead on arrival. He is said to have sustained major head injuries and other wounds about his body.
The driver of the pickup remained in custody as of yesterday afternoon assisting with the investigation.
The dead man's brother, Ganeshwar Pooran yesterday told Stabroek News, that despite his brother had "his ways" he was always a quiet person.
The man leaves to mourn his daughter, son, brother and other relatives.
Around the Web