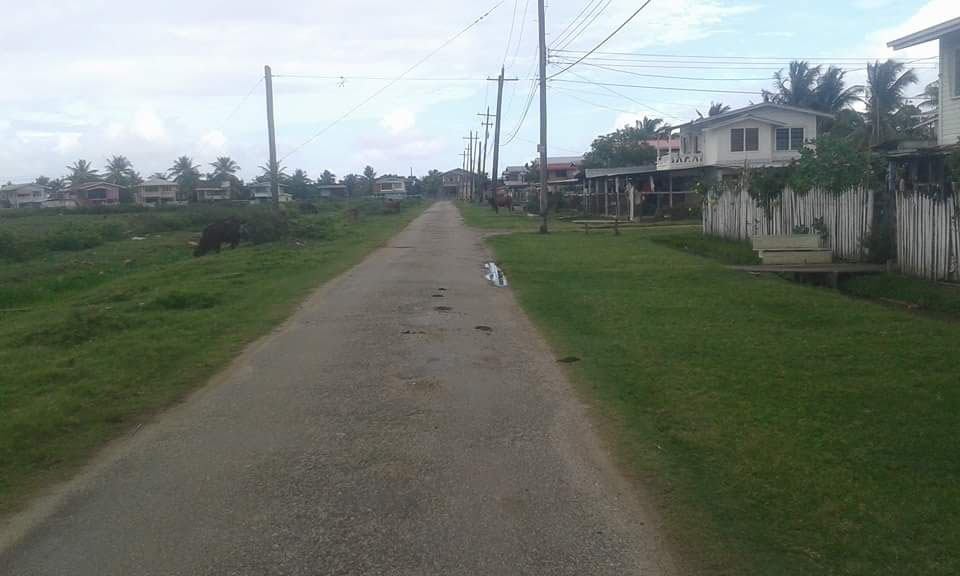 A West Coast Berbice goldsmith, who offers door-to-door service was shot at  Canefield Settlement, East Canje Berbice  after a lone gunman attempted to rob him sometime after 5 pm on Sunday.
Namdeo Dilchand, also known as "Nam", 54, of Experiment Village, West Coast Berbice sustained a gunshot wound in his right thigh. The man was taken to the New Amsterdam Public Hospital, where he has since been admitted.
According to information gathered, Dilchand while in the process of conducting his business in Welfare Street, Canefield Settlement, exited one of his customer's yard, after reportedly receiving payment which was owed to him for a gold band.
Dilchand then entered his white Fielder Wagon, PWW 997 which was parked on the street and began to check through his records in his book while he supposedly had gold items and cash in a bag which was placed on the front passenger seat.
Stabroek News was told that the suspect walked from behind the man's car to the driver side and pointed his hand gun at the goldsmith and demanded the bag which was on the passenger seat.
However, Dilchand refused to hand over the bag, resulting in the suspect attempting to push his hand further into the car to collect the bag himself. Dilchand once again refused and pushed the suspect's hand away.
This then angered the suspect who shot the goldsmith, hopped on his bicycle, which was lying behind the car and escaped east through said Welfare Street.
According to residents of the area, Dilchand who is a licensed firearm holder discharged a round in the direction of the suspect.
This newspaper was told, that around 4 am yesterday, investigators arrested a man from Number Two Village, East Canje Berbice, who matched the description provided by the goldsmith.
The police are continuing the investigation, as they wait on Dilchand to positively identify the suspect in custody.
Around the Web