Two men were yesterday charged and remanded to prison over the murder of America Street money changer Shawn Nurse, who was gunned during a robbery just over a week ago.
Kerwin Dos Santos and George Hope are charged with murdering Nurse during the course or furtherance of a robbery on February 4th, 2018, at America Street, in Georgetown.
They were not required to plead to the indictable charge, which was read to them by Principal Magistrate Judy Latchman.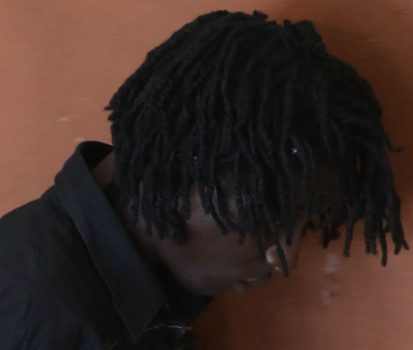 However, Dos Santos, when asked by the magistrate if he had anything to say, did tell the court that he was not feeling well and that he wanted to see a doctor as he had been beaten by police and was spitting up blood. He identified two officers by name.
The magistrate did not respond to the allegation.
Meanwhile, the prosecutor stated that there are 20 witnesses set to testify in the preliminary inquiry into the charge.
Magistrate Latchman subsequently adjourned the matter until February 21st for report and remanded the men to prison.
It was previously reported that Nurse, 47, a father of three, of the South Ruimveldt Shopping Plaza, was shot once in the face, just under the left eye at the corner of Avenue of the Republic and America Street.
In a statement, the police had said that the attack was carried out by an identifiable male in a red hoodie and brown three-quarter pants and who was armed with a handgun.
The police had said that the victim was seated on a chair at the corner of America Street and Avenue of the Republic when the armed perpetrator approached him from a northern direction with the weapon drawn and demanded that he hand over his money.
Nurse, the police said, put up resistance and the perpetrator discharged a round, hitting him in his face. The perpetrator then escaped on foot, north on Avenue of the Republic and then east into Charlotte Street, the police added.
Around the Web