In keeping with its commitment to release petroleum and other agreements, the government today released the one with Canadian miner, CGX.
The agreement caters for a 53 to 47 share of profit oil in favour of the government. There is a 1% subsumed royalty which is paid by the government. There is no article in the CGX production sharing agreement dealing with a signing bonus.
The deal between ExxonMobil's subsidiary and the Guyana Government caters for a 2% royalty for Guyana after which the two partners share profit oil 50:50. Guyana also got a signing bonus of US$18m.
This CGX agreement released today was signed in 2013 by then President Donald Ramotar and appears to be an updated version that was clinched with CGX for its drilling operations which began in 2000 but which were interrupted by Surinamese gunboats. CGX has sunk several offshore wells but has not found oil in commercial quantities.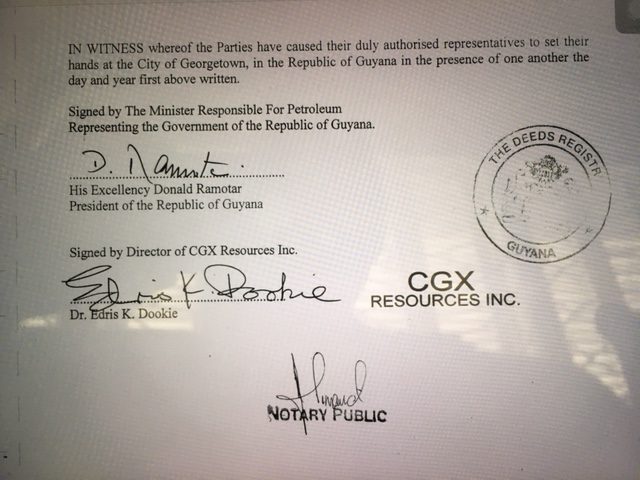 Around the Web