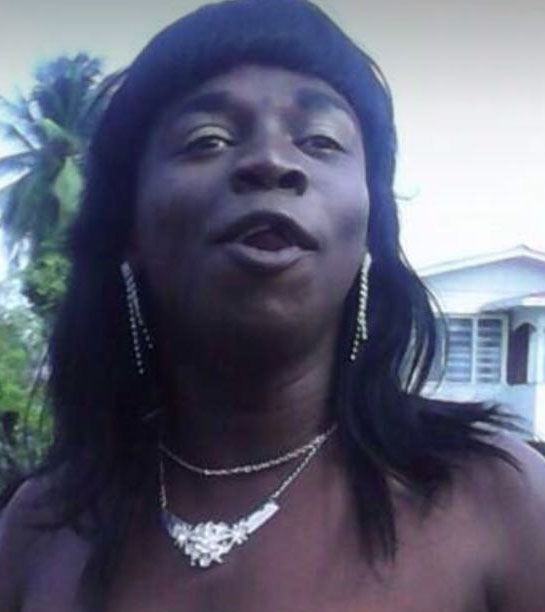 An early Sunday morning vehicular accident on the Vreed-en- Hoop, West Coast Demerara public road has claimed the life of a 28-year-old  female, Donikel Campbelle 28, of Ann's Grove, East Coast Demerara.
Police in a statement yesterday said that from preliminary investigations, the vehicle PRR 5279 was proceeding west along the southern carriageway when Campbelle allegedly ran across the road from north to south into the path of the vehicle.
As a result of the impact, Campbelle, a trans gender,  fell onto the road surface and sustained injuries to the head and body.
The statement added, an ambulance picked up Campbelle and rushed her  to the West Demerara Regional Hospital in a conscious state but she succumbed hours after receiving medical attention.
The driver is in custody and assisting with the investigation; a breathalyzer test revealed that he had no alcohol in his breath, police said.
Campbelle's mother, Shauny Gooding who is still in disbelief, yesterday told Stabroek News she only learnt of the accident yesterday morning when Donikel died. "I was getting ready to go buy goods when police come and tell me that my son dead," she said.
The mother said she suspects foul play might be a factor in her child's demise.  She said that her child  "had a long chop behind his ears and there was no blood on the car and the car barely had a dent… it looks like a big brick was thrown on the windscreen cause the car wasn't damaged really."
The family of Campbelle is calling on the police to conduct a thorough investigation since they are looking for Justice.
Gooding further told Stabroek News that on Saturday afternoon she saw her child at the Stabroek Market briefly. She noted that since he changed his lifestyle he moved out of her Ann's Grove home and resided between Georgetown and the West Demerara with friends. "He move years now but he would always come and visit me and say `Hi girl' and go his way…" she fondly recalled.
The death of Campbelle comes three years after a son was murdered. The mother of four said that she has not fully gotten over the death of her eldest son, Errol Campbelle, 33, who was a welder.
On Old Year's Night 2015, Errol was fatally stabbed by friends. Errol died at the Georgetown Public Hospital early New Year's Day after he was rushed there hours before with a number of stab wounds.
The persons who were charged for his murder were committed to stand trial, the mother added.
An autopsy examination is expected to be conducted today on Donikel.
Around the Web