A jeep, which was among more than $6 million in valuables stolen from South Ruimveldt resident Joy Proctor during a robbery two weeks ago, was recovered and has since been returned.
Proctor yesterday told Stabroek News that the day after the robbery at her home, the vehicle, PWW 2862, was found abandoned in Sophia. It was intact, she said, with the keys on the back seat.
"Someone called the police after they saw the vehicle somewhere in Sophia and they went and drove it to Brickdam [Police Station] and they took fingerprints and so and gave it back to me," Proctor said.
Apart from the return of the vehicle, Proctor related that she was not made aware of any development with the investigation.
However, Stabroek News was informed that several persons have been questioned but no charges have yet been laid.
Stabroek News had previously reported that Proctor, 71, of Lot 3202 Rosa Drive, South Ruimveldt, was awakened by slaps to her face on February 7th by masked bandits who stole her vehicle as well as a quantity of cash and gold jewellery and household items and electronics.
The bandits gained entry into the house by using a ladder and removing several louvre panes from a kitchen window.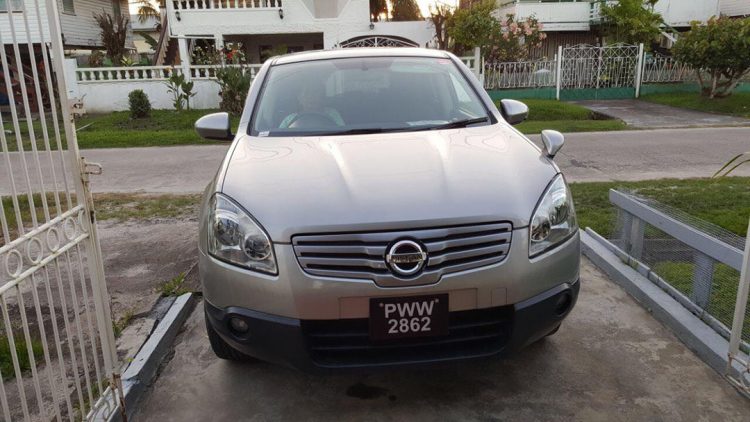 The police, in a statement, had said that investigations revealed that Proctor, who was asleep in the upper flat of her two-storey house, was confronted by the suspects, who choked her and demanded money and valuables.
They then ransacked the premises and went away with the valuables.
Proctor had related to this newspaper that she was awakened by two slaps to her face and she then saw one of the bandits, whose face was concealed from his nose down, on her bed.
"I got up and went to the toilet around 1.30 but when I get up in the nights I generally peep out and I went back to bed and fall in a doze," she had explained.
"I was rudely awakened to two slaps to my face and you know the fright in me I raised up and then I started to scream because this man (one of the bandits) was under the net and in my face and all I could see is a bandana or something on his face," she recalled.
The bandit, Proctor had said, told her, "Mummy don't scream, don't scream" and asked, "Weh the money? Weh the gold?"Proctor began to scream and the bandit took his hand and placed it over her mouth, leading her to bite one of his fingers. "I am telling you don't scream, don't scream mommy, if not we will have to tie you up," she recalled the bandits telling her.
She had related that the bandit continuously pushed her head into a pillow to stop her from screaming.
At this point, she said the men started to ransack the house while they kept watch on her with the use of light coming from a torchlight. "They were stuffing things in a haversack because I coulda hear the zip pull and they packing in," she said.
Proctor noted that the men continuously asked for money and jewellery although she told them all she had was her pension money. "I point to the bag behind the door where the pension was and he asked 'How much money you got there?' And I said $20,500 is in there," she added.
She said she remained on the bed until she couldn't hear any other sounds in the house and assumed that the men had left.
It is believed that there was a third accomplice in the vehicle waiting for the men.
Around the Web