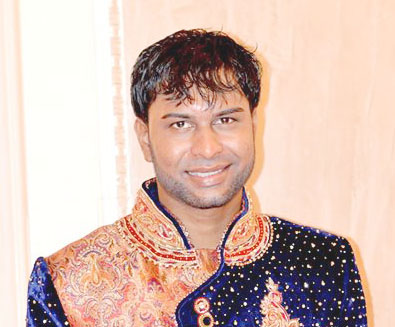 Guyanese murder accused Marcus Bisram is continuing to fight his pending extradition to Guyana and he has now filed habeas corpus proceedings in which he is once again challenging the existing treaty between Guyana and the United States as well as the evidence implicating him in the murder of Number 70 Village carpenter Faiyaz Narinedatt.
In October last year, United States Judge Peggy Kuo ordered that Bisram be extradited. Following his challenge to the decision, he now has up to March 15th to respond to an objection by the prosecution.
Bisram's lawyer, Mario F. Gallucci, has moved to Judge Kiyo A. Matsumoto seeking several orders, with the first among them being for the judge to assume jurisdiction of the matter. He is also seeking an order by the judge to reverse Justice Kuo's certification and committal for extradition.
According to the court documents seen by this newspaper, Gallucci also wants the judge to issue an order quashing the warrant for Bisram's provisional arrest for extradition to Guyana, an order for his release from custody and lastly further relief as the court deems proper.
In challenging Bisram's petition, US State Attorney Richard P. Donoghue has, among other things, pointed out that his objections are the same that were put forward during the extradition trial.
Bisram and five others have been charged with killing Narinedatt. Bisram was nabbed in the US on July 16th. Bisram, local police have alleged, procured and commanded Orlando Dickie, Radesh Motie, Diodath Datt, Harri Paul Parsram, and Niran Yacoob to murder Narinedatt between October 31st and November 1st, 2016, at Number 70 Village, Berbice.
Around the Web