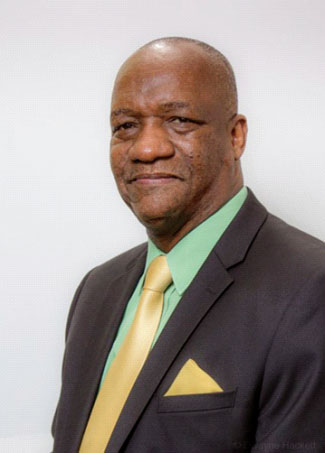 The controversial Production Sharing Agreement (PSA) signed between the government and ExxonMobil's local subsidiary and partners is final and will not be subject to any changes, Minister of State Joseph Harmon said yesterday.
"The President has said it—that we have dealt with the ExxonMobil contract and that we are not going back on it. It was dealt with at Cabinet and the President has pronounced on the matter and that is the final pronouncement as far as we are concerned," Harmon said yesterday during a post-Cabinet press briefing.
President David Granger said a week ago that while there is "no prospect" at this time for a review of the agreement, the matter was engaging the attention of Cabinet.
According to Harmon, there are issues which have arisen but he did not identify any. "We will be guided by international experts, we will be guided by what is best practice going forward," he told reporters.
"We are looking at going forward, we are looking at the benefits to be accrued from this contract and from all future contracts. We have gotten to the point…we will release the contracts for other oil companies, which we have done and we will continue to do," Harmon stressed.
Since the PSA was released late last year, government has faced mounting criticism, particularly over the US$18 million signature bonus it received but kept secret, the 2% royalty negotiated and numerous tax concessions, prompting members of civil society to call for a review of the contract.
Aside from the signature bonus, the modified contract includes an increase in annual rental fees, from US$240,000 to US$1 million, an increase in training funding from US$45,000 to US$300,000 per annum and a new allocation of US$300,000 for social and environmental programmes.
For ExxonMobil, a ten-year agreement which was scheduled to be up in 2018 was extended and the tax regime remains the same as in original 1999 PSA, where it would not pay VAT, excise tax or duties on its operations.
The company can also export all petroleum to which it is entitled free of any duty, tax or other financial impost and can receive and retain abroad all proceeds from the sale of such petroleum among many other benefits.
Asked whether government is prepared to review the contract, Granger recently responded, "These matters are before Cabinet and it depends on what determination Cabinet arrives at but the contract is an agreement between two parties and these things have to be approached very carefully. There is no prospect at the present time that it is the intention of Cabinet to review it but as I said it is before Cabinet."
An International Mone-tary Fund team in a November, 2017 report had said that ExxonMobil got a generous agreement from Guyana and that loopholes exist in the agreement that could see the country losing out on revenue.
Minister of Natural Resources Raphael Trotman has defended the agreement, saying that the positives must be looked at and that government is pleased that it has secured a deal with a large and reputable company that has anchored interests and will not abandon this country while simultaneously generating needed revenue.
"It is important that we surround ourselves with one major company and then develop other relationships. But it is important that we don't try to play the field as some bachelors try to do. We should have a civil relationship with one, anchor ourselves with one, develop our relationships with one and if others come we will be able to better get better terms than with Exxon. It is difficult to put a dollar value to the value of Exxon. No other company has been able to say they will stay here. So, we are satisfied despite what the critics may say," he had said last December.
Around the Web