Residents of Canal Number One, West Bank Demerara (WBD) were on Sunday told by Guyana Power and Light (GPL) personnel of improved service.
According to the Department of Public Information (DPI), the improvements have been promised under the  Power Utility Upgrade Programme. (PUUP)
This constitutes the third component of the PUUP which aims to improve the system's overall efficiency by reducing losses and upgrading the network in priority areas in Regions Three, Four, Five and Six.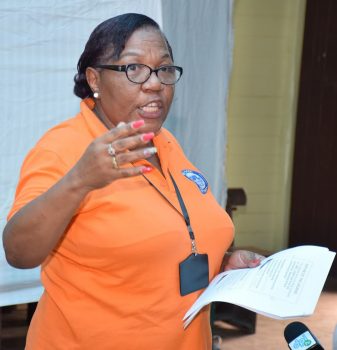 During a meeting with the residents, Social Management Consultant of the PUUP, Ruth Lee said that the community upgrade will be done via excavation and pole planting, stringing of conductors and installation of new meters and service lines.
The residents were told that when completed, they will benefit from an improved quantity and quality of power supply and a reduction in the amount and duration of power outages.
The intervention will also result in decreases in commercial and technical losses for  GPL.
According to DPI, the residents' meters will also be upgraded and there will be less estimated meter reading. There will also be more detailed consumption information to consumers.
"So, if you used to get 20, you might get 10 in terms of power outages and disruptions, in fact when the system starts to work, it should automatically reduce those long hours of blackouts," Lee explained.
She added, "right now, GPL has a lot of maintenance problems because of a major cultural issue we have to deal with. This project is about behavioural change so that we can get the benefit of this company."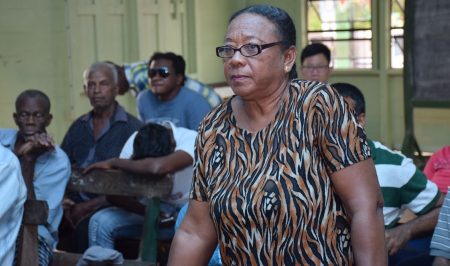 Lee added that electricity theft is a major issue challenging the power company.
The upgrade is being funded through a grant from the European Union and the Inter-American Development Bank (IDB) and works are being executed by China National Machinery Import and Export Corporation/China Synergy Electric Engineering Company  (CMC/CSEEC) and Ramoutar and Sons Contracting Services.
The Contractor of CMC/CSEEC, Andrew Chin said, according to DPI, that  a robust network will be built with medium and low voltage which will contribute to the reliability of power supply to the community while reducing technical losses.
Some residents raised their concerns which were addressed by GPL's representatives. Iola Chetnarain asked if the new intervention will see the usage of dual voltage as opposed to the 220/240 voltage she currently uses.
Design and Network Specialist, GPL Sebert Blake, in response, said that the network was designed to accommodate dual voltage supply and the process will be a collaboration with GPL, Public Works, and the residents.
A question was raised by Dorcelle Ageda regarding the transferring of information from the old meter to the new meter automatically. Responding in the affirmative, Commercial Manager, GPL, Anthony Johnson said that "the account remains the same, the name remains the same the only thing that is changing is your meter, the instrument for recording consumption."
A similar meeting was held with residents of Canal Number Two, DPI said.
Around the Web