"Deafness across the country begins for many people, sadly, not through injuries, repeated exposure to loud decibel of sounds from the ubiquitous 'boom boom' boxes or industrial noise but from the womb" Dr. Ruth Quaicoe, Audiological Physician at the Georgetown Public Hospital Corporation (GPHC) explained in an interview last week, on the subject of deafness.
According to a media release from the Department of Public Information (DPI), the US-based firm Starkey Hearing Foundation which has donated large sums of money to the audiological sector to help restore hearing among Guyanese, and in the past two years has presented some 700 hearing aids to Guyanese, will return this week to donate another 400 to hearing-impaired persons. The team will visit the Fort Wellington Hospital, Region Five (Mahaica/Berbice) today, and will be at the Sophia Exhibition Centre tomorrow. The hearing devices come with a lifetime warranty and free batteries for each recipient, and Dr Quaicoe hopes that future visits by Starkey will target other regions, where residents also desperately need their hearing restored.
Twenty years ago the Audiology Department of the Georgetown Public Hospital Corporation (GPHC) embarked on a campaign against deafness and internal social isolation, the DPI statement said. Every child born at the GPHC, is subjected to an automated optoacoustic emission (AOE) screening within the first 24 hours of birth, a test which is repeated within the first three months to ascertain the final diagnosis.
Babies born with a hearing impairment are not going to be able to develop speech if they are not identified in time, Dr. Quaicoe warned in the interview, the release said.
In Guyana rehabilitation services are available from birth to help arrest and/or reverse congenital hearing loss, the Public Health release said. According to Quaicoe, studies have proven that if a child with a hearing impairment does not receive a hearing aid by the age of five years, he/she will not develop speech for the rest of their life. Dr. Quaicoe further stated that workers earning their living in a thundering industrial environment must taking care of their hearing which is lifelong mission, and once the temporary threshold shift, where temporary hearing loss is restored after a few days, is lost, the hearing doesn't come back and all one can rely on is residual hearing.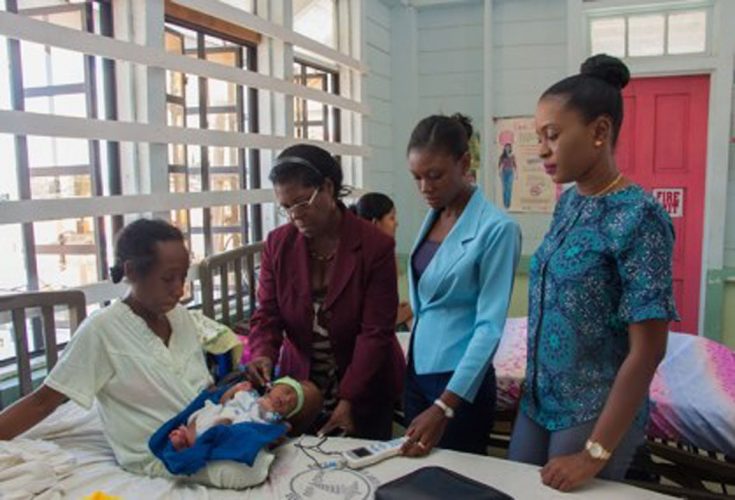 Dr. Quaicoe further noted in the interview, according to the media release, that for adults, hearing loss can also be attributed to their chosen lifestyle which includes non-communicable diseases, smoking,  listening to loud music repeatedly, working in noisy industrial settings and of course old-age. She said that while hearing aids have helped to restore hearing for the older persons, the GPHC makes it a priority to ensure that each patient receives counselling to help them to deal with the stain of living with a hearing ailment.
Dr Quaicoe reiterated, the MoPH statement said, that while early screening is the best practice in preventing hearing loss, there are simple dos and don'ts to follow for maximum care of the human ear, which include; don't clean one's ears with cotton swabs, avoid listening to loud music, wear ear protection when working at industrial plants, and pregnant women should not consume alcohol.
Around the Web