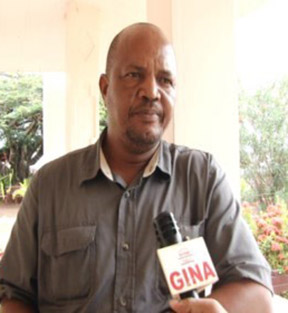 The sexual assault case against Carl Parker, Regional Executive Officer of Region Nine, was dismissed on Monday on the grounds that the charge instituted against him was "bad in law."
Parker was charged on February 9th, 2017 with sexual assault.
Parker was later released on $200,000 bail and the case was transferred to the Lethem Magistrate's Court for trial. He was also on leave pending the outcome of the case.
However, police confirmed to Stabroek News that the case was dismissed after the presiding Magistrate Alan Wilson observed that the charge was instituted under the wrong section of the Sexual Offences Act.
Attorney Jerome Khan, who was representing Parker, told Stabroek News that while he is happy that the case against his client was discharged, he would have preferred if it were on the basis of the facts presented during the trial as opposed to the technicality.
He further noted that although the trial went on for close to a year, the mistake was only realised after submissions were made by both himself and the prosecution and they were being reviewed by Magistrate Wilson.
"The Magistrate in his decision said he observed that the section under which Parker was charged was not a section that deals with offences but deals with penalties," Khan told Stabroek News.
Around the Web