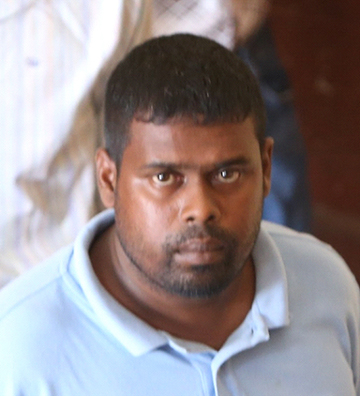 Rajen Dindial, who is accused of fatally wounding another man at a wedding house last year, was yesterday committed to stand trial for the crime.
The charge against Dindial alleges that he, on September 3, 2017, at Grove Squatting Area, murdered Alston Henry.
During the continuation of the Preliminary Inquiry before Magistrate Judy Latchman, two police witnesses took to the stand.
Subsequent to the testimony of the officers, Police Prosecutor Shawn Gonsalves closed the prosecution's case against the accused.
Attorney Jed Vasconcellos then presented to the court closing arguments, stating that his client should not be called upon to answer to the charge of murder since there was no evidence implicating him.
In response, Prosecutor Gonsalves stated that a prima facie case for the offence of murder had been established against the accused.
Magistrate Latchman later adjourned the court for a few minutes then returned with a ruling.
The magistrate ruled that a prima facie case had been made out against the accused, and subsequently committed him to stand trial at the next practicable sitting of the Demerara Assizes.
Dindial will remain on remand until that time.
Around the Web