The Guyana Oil Company Ltd (Guyoil) yesterday announced a reduction in prices for Gasoline, Gasoil (LSD) and Kerosene with effect from today as follows;
"These price reductions were possible due to declining acquisition cost and we are proud to pass on these reductions to our valued customers", Guyoil said.
Gasoline has been reduced by $2.00 per litre, Gasoil (LSD) has been reduced by $10.00 per litre and Kerosene $4.00 per litre.
Guyoil says it is always cognisant of its role in the Guyana economy, ensuring that quality petroleum products are provided at excellent prices.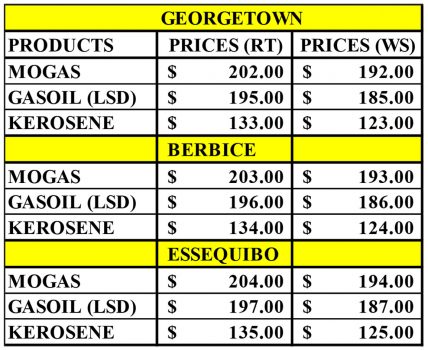 Around the Web