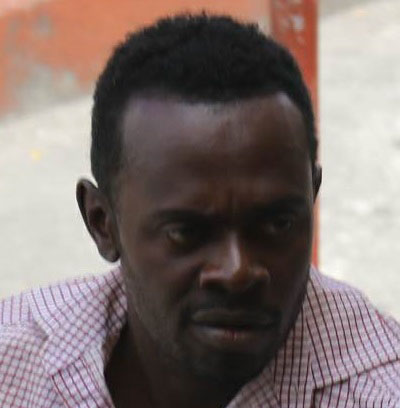 Curtis Edwards, who police say brutally assaulted his ex-girlfriend at her workplace after she refused to reconcile with him, was yesterday remanded to prison on a charge of malicious wounding.
Edwards, it is alleged, on July 8th, 2017, at South Road, Bourda, unlawfully and maliciously wounded his former girlfriend.
Edwards pleaded not guilty to the charge, which was read to him by Georgetown Magistrate Leron Daly.
Police prosecutor Sanj Singh indicated that the defendant and the complainant were in a relationship that ended.
The prosecutor added that on the day of the alleged assault, the accused went to the complainant's workplace at South Road, Bourda, and told her that he didn't want the relationship to end. However, Singh said the woman indicated that she did not want to restart the relationship since the defendant was abusive.
It is alleged that Edwards then told the woman that if he couldn't have her, no one else would and he then threatened to throw acid on her.
The prosecutor went on to state that the accused lashed the complainant about her body several times with an object, then proceeded to slam her head into a metal grill, causing her to suffer injuries.
He then reportedly left and could not be found after the attack was reported.
Singh objected to Edwards being granted bail, citing the fact that he may harm the complainant further and that he may also be a flight risk.
Having heard from the prosecutor, the Magistrate remanded the accused to prison and adjourned the matter until April 4th, when the matter is expected to be heard by Chief Magistrate Ann McLennan.
Around the Web